Red Planet hotels (previously Tune hotels) have earned a lot of bad name over the years, and many of their hotels are actually bad. Shocking things, such as air-conditioner temperature controlled by the front-office staff, thin walls, and small rooms, are some of the genuine complaints associated with Red Planet hotels. The last one there, small rooms, is not my complaint, though. I can stay in a small hotel room, provided it is reasonably priced, clean, and I can sleep comfortably in it.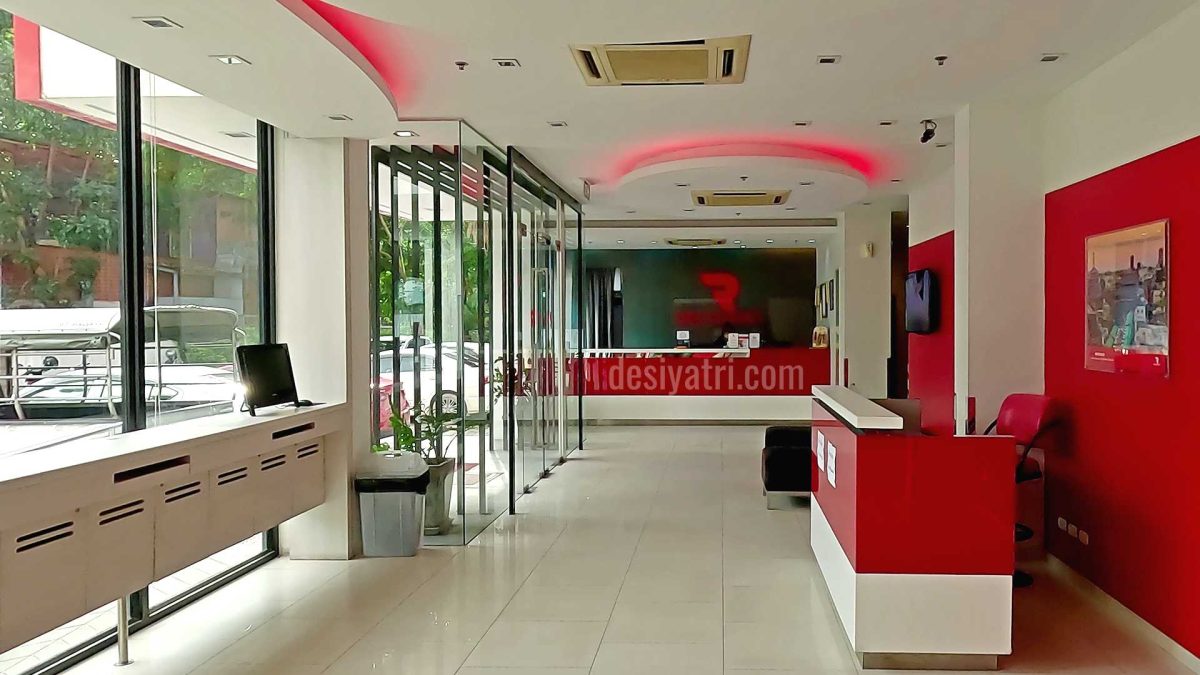 Red Planet, Pattaya, is one such hotel, and I have stayed there during my two trips in the last three months. I was fortunate to get a price of just INR 900 per night all-inclusive (MakeMyTrip) for these two trips, but earlier, before the pandemic, I have paid approximately INR 1500 a day, and was still happy to stay at Red Planet Pattaya.
To me, the hotel offers many advantages. The first one, is the location. It is on the Second Road, diagonally opposite the Alcázar show, and is at a walking distance to Pattaya's best shopping mall – Terminal 21. Going to the Walking Street side from here is also easy. Soi Honey 2 is just a few meters from the hotel, and once you cross that soi, you are on the Beach Road from where a Baht bus takes you to Walking Street for 10 Thai Baht.
The Room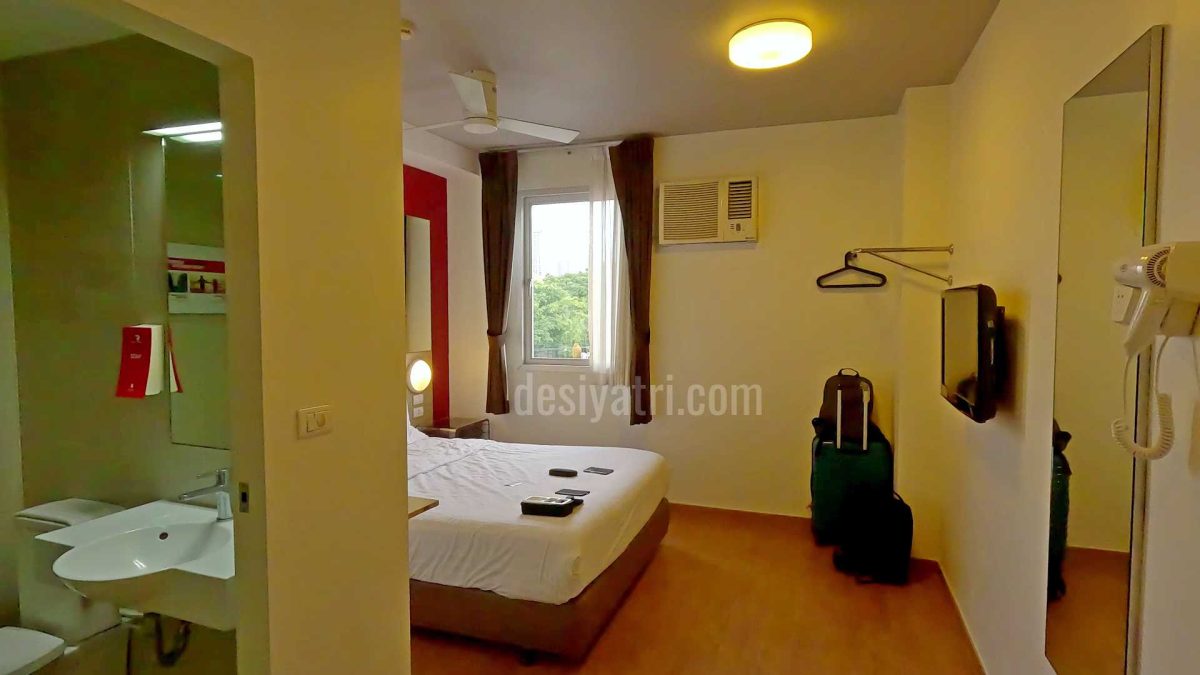 There is only one category of rooms in Red Planet, which is Standard Room. However, one does get the option of choosing between a double or twin setup, thankfully.
The room you see in the picture above is a standard double room, and being a corner room, is a bit larger than a typical red planet room. I have stayed in this room for my last two trips, and for my next trip too, if it is available, I will stay in the same room again.
Amenities
Red Planet rooms typically have a soft bed, small side tables on either side, a locker, a small folding table next to the bed, a dressing mirror, a hair dryer, and a small TV. There are exceptions though, as I have stayed in a Red Planet hotel in Bangkok, where they even had a mini fridge, and an electric kettle. Red Planets at Pattaya and Phuket don't have any fridge or kettle.
(I have posted a video of this hotel on YouTube, which can be viewed here: https://www.youtube.com/watch?v=Ri8OlHanVmQ)
The bathroom in every Red Planet I have seen in Thailand or Philippines had the same size and design, and the one in Red Planet Pattaya is no exception. The bathroom is usually clean, with a separate enclosed shower area, and a dispenser containing three-in-one soap gel.
The room has a window air-conditioner, with a temperature controller fitted to the wall, next to the bathroom door. That means, to switch the AC on or off, or to change the temperature, you have to get out of the bed. Still, it is better compared to the Red Planet in Phuket, where the staff at the reception controls the temperature of the AC in your room.
No Food Or Water
Red Planet Pattaya does not have any in-house option for food or drinks. No free drinking water is provided. But there is a 7-Eleven across the road which is open 24 hours. One can buy water bottles from there, and even premix coffee, which is useful provided you are carrying your own electric kettle.
Check-in / Check-out Time
Check-in time at this hotel is after 2.00 pm and check-out time is before 12.00 noon.
No Real Problem
I have stayed in this hotel at least half a dozen times over the past few years, and don't remember any serious issue. Just be prepared to keep your bags on the floor, and walk over to the nearest 7-Eleven when you need to buy water or a snack. Usually, all Red Planet hotels have 7-Elevens stores nearby.
I would recommend Red Planer, Pattaya, provided one can adjust to the limitations, and gets the booking around INR 1500 a day.