Ayutthaya Historical Park is the site of the ruins of Ayutthaya city. This area was controlled by the Khmers around 850 AD, who had named it Ayodhya after the holy city of the same name in India. Later, in 1351, the city of Ayutthaya was founded as capital city of the Siamese Kingdom of Ayutthaya by its first king – King Ramathibodi I.
Ayutthaya thus became a second Siamese capital at a time when there was already another Thai Kingdom of Sukhothai. In 1438, Sukhothai became a province of Ayutthaya and a single Siamese kingdom (modern-day Thailand) came into being.
The city of Ayutthaya was destroyed by the Burmese army in 1767, and it was never rebuilt. The current Ayutthaya Historical Park represents the ruins of the city and is a UNESCO World Heritage Site.
Location
Ayutthaya Historical Park is located approximately 70km from Chatuchak Coach Terminal in Bangkok (Mo Chit 2.)
What To See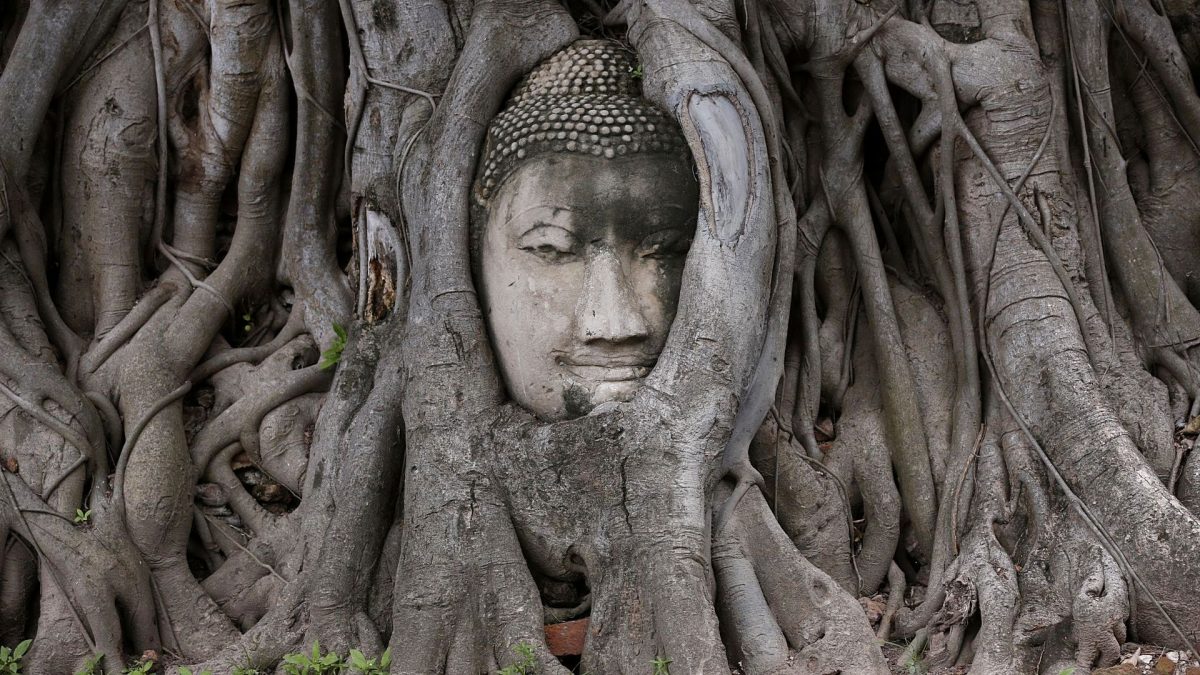 The ruins in the park are of temples, mainly Wat Phra Si Sanphe, and the nearby Wat Mahathat where one gets to see the iconic Buddha head in roots. The tour brochures also mention the royal palace, but only the remains of the base of the building are left to see.
Opening Hours
The park is open daily from 8.30am to 6.30pm.
Entry Fee
There is no fee to enter the park, but some temples in the park charge an entrance fee which is up to 50 THB.
How To Visit
For a tourist, the best way to visit the park is via a conducted tour. Klook operates a full-day guided tour of the site from Bangkok, with an English-speaking guide and round-trip hotel transfers. The approximate cost of this tour is 40 USD. The total duration of this tour (hotel to hotel) is 9 hours and 30 minutes.
There are many other online booking sites offering this tour. The price charged by Klook is mentioned only to give an idea of the cost of this tour.