Traveling between Bangkok city and Pattaya is easy and straightforward due to a public bus service that operates daily between 6.00am and 9.00pm, and costs just 131 Thai Baht per person. The buses are air-conditioned, have comfortable seats with a 2×2 configuration, and usually operate on time.
The best part is, in Bangkok, the bus station is attached to a Skytrain station, and in Pattaya, it can be reached via a short ride on a Baht bus or a motorbike taxi. In this article, I will share the details of how to make this trip both ways.
Bangkok City To Pattaya Bus Service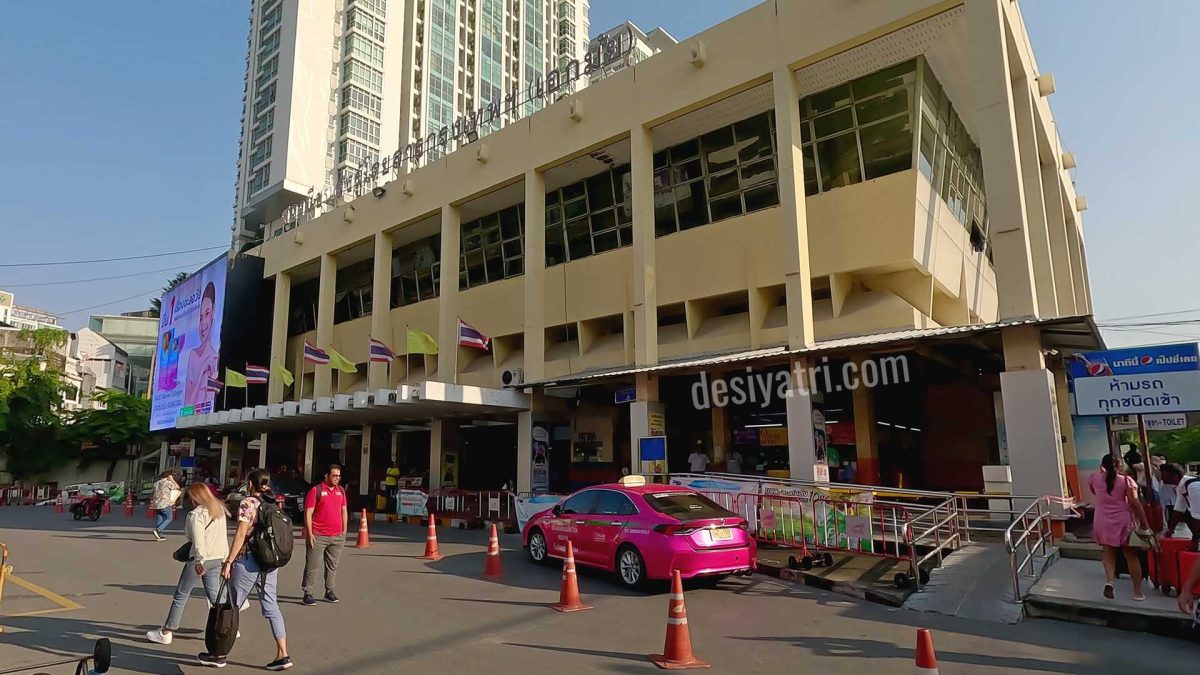 To travel from Bangkok City to Pattaya, you need to come to Ekkamai Bus Terminal, which is located on Sukhumvit Road, next to the Ekkamai BTS Station. Once you reach the BTS station, take Exit No. 2, and come down to the road. Turn around, and walk for a minute or so, and you will find yourself in front of the bus terminal.
Ticket Counter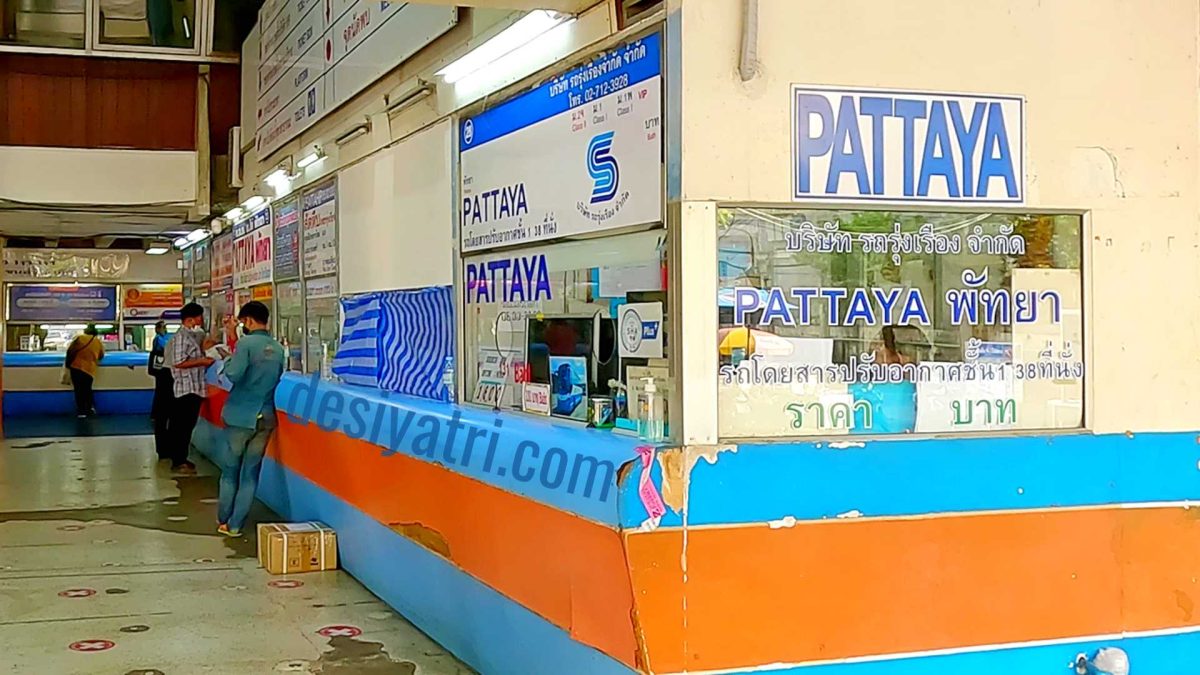 When you get there, look for counter number 28 in the front of the building, which is the Pattaya ticket counter. The departure time of the next available bus is displayed at the counter. Buses depart every hour between 6.00am and 9.00pm. Tickets can be purchased against cash payment, and it is possible to request for a window seat.
Departure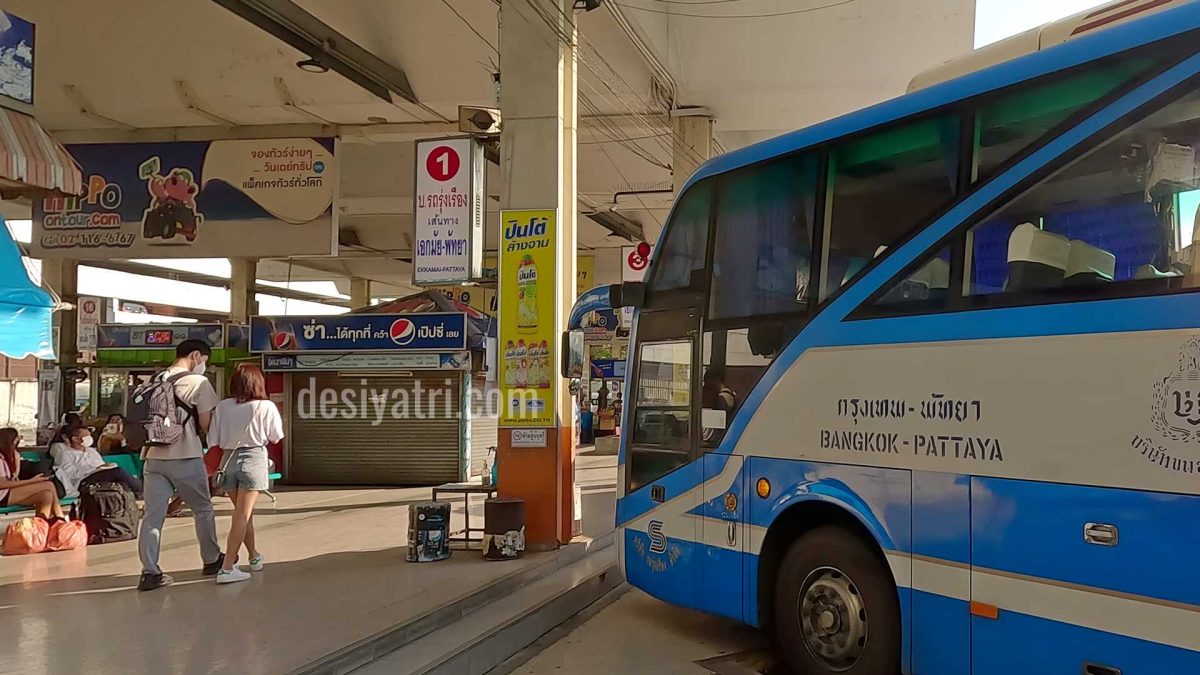 Departure platforms are in the back of the building, and the Pattaya bus goes from platform number 1. One is required to report at the platform 15 minutes before departure time. Small bags can be carried to the seats, but large bags are to be stored in the bin. The staff take care of that, however, they may ask for an additional cash payment of 20 THB for an "over-sized" bag.
Travel Time
The travel time to Pattaya is approximately 2 hours and 30 minutes.
Arriving in Pattaya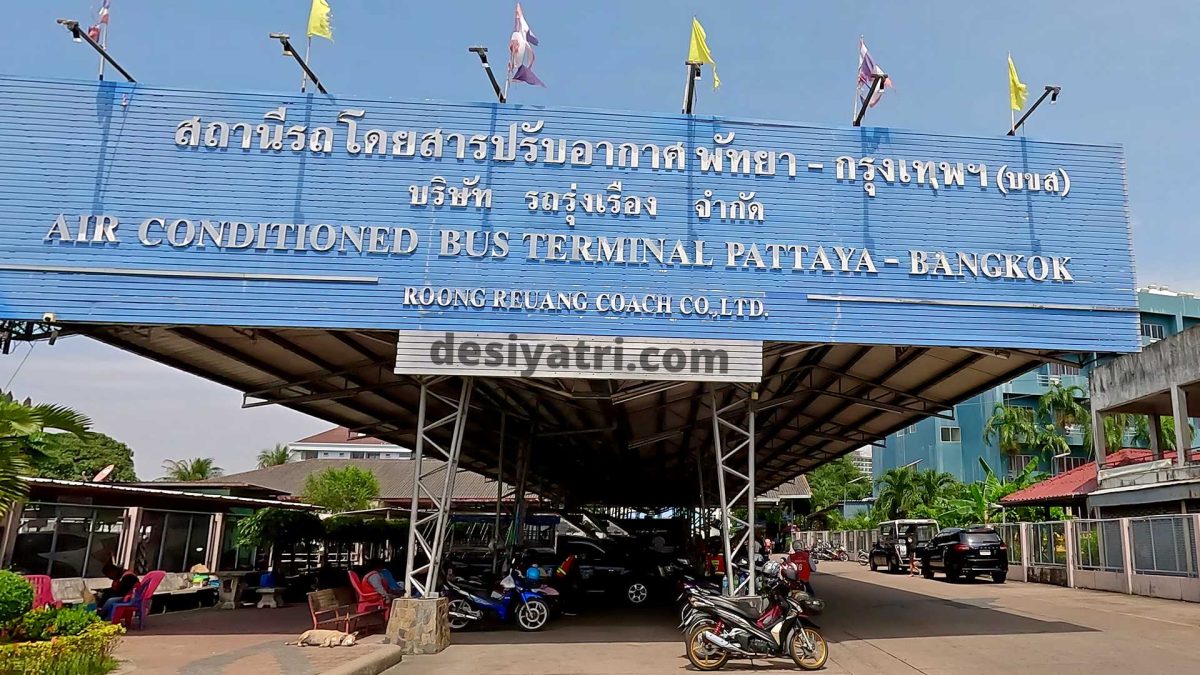 In Pattaya, you arrive at North Pattaya Bus Station, which is formally known as Air Conditioned Bus Terminal Pattaya. Going to your hotel from here needs a ride on a Baht bus (150 Baht) or a motorbike taxi (100 Baht).
The bus station is located on North Pattaya Road, a road which connects Beach Road and Second Road to Sukhumvit Road.
Pattaya to Bangkok City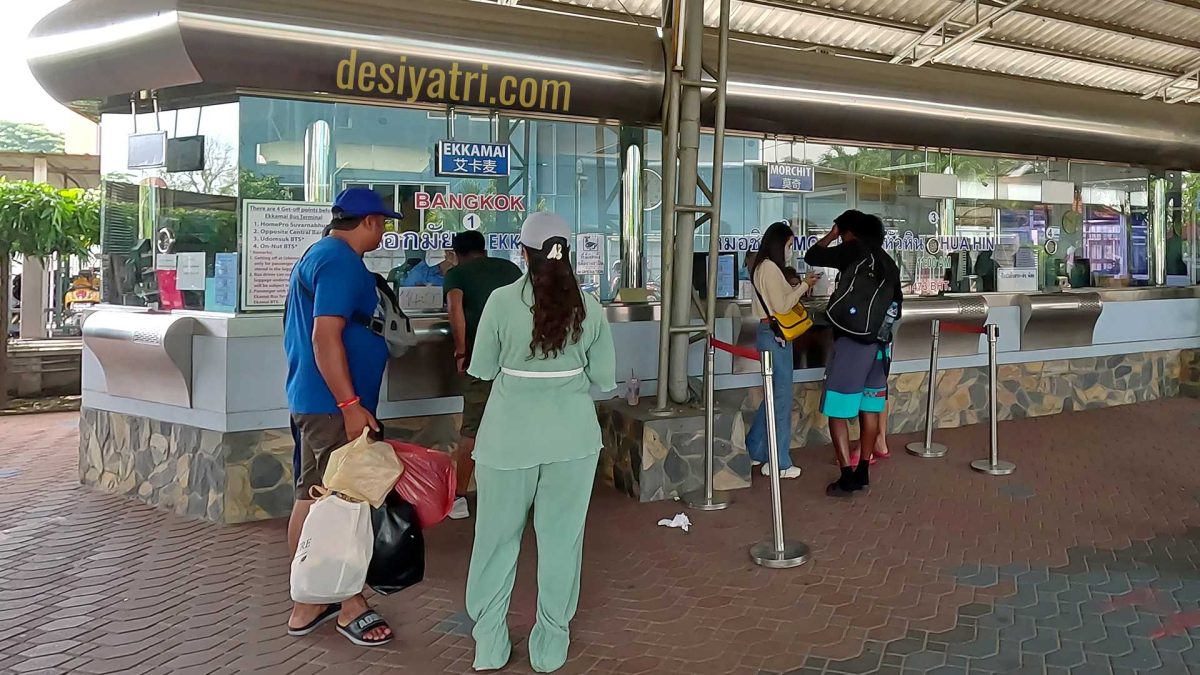 For your return trip to Bangkok, just take a ride from your hotel to North Pattaya Bus Station and come to the ticket counter you see in the picture above. Note that there are actually two separate ticket counters here, one for Ekkamai and the other for Mochit. Only Ekkamai has direct connectivity with BTS, so, be careful while buying your ticket.
Waiting Area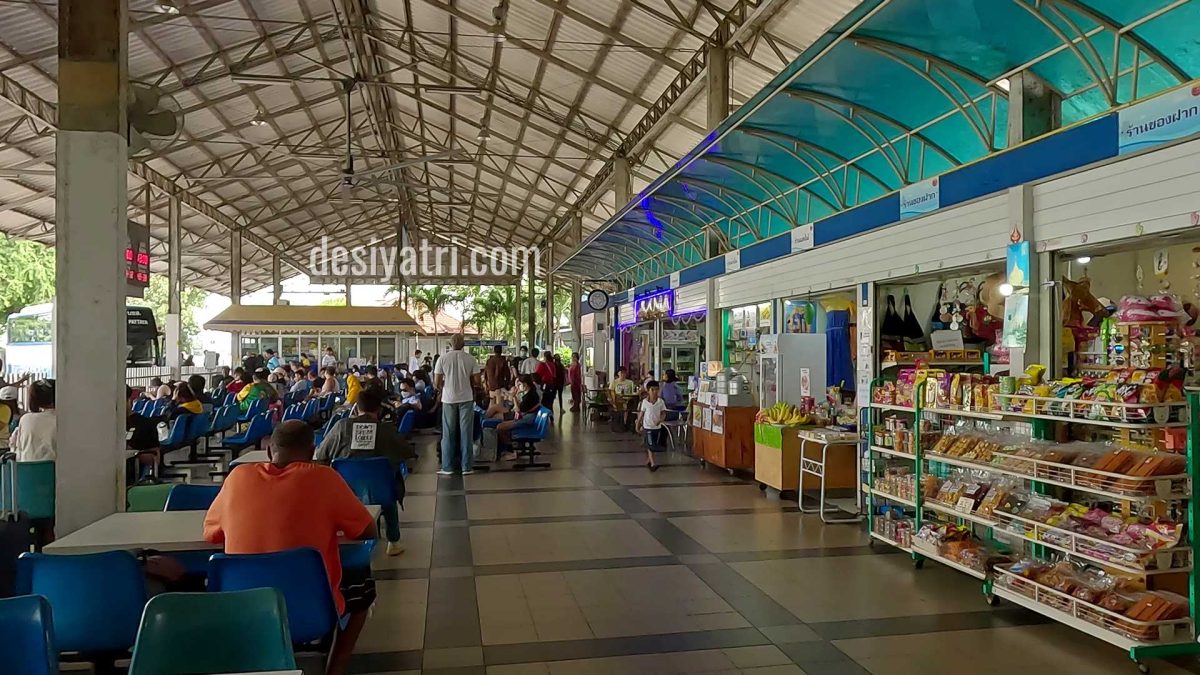 The Bus Terminal has a comfortable waiting area, and a few shops selling snacks and water bottles etc. Relax while you wait, but just be careful to proceed to board your bus 15 minutes before departure time.
Another two and a half hours later, you will be back in Bangkok.
For more information or feedback, please write a comment below, and I will respond as soon as possible. Thank you for your time.