Rani Ki Vav (meaning the queen's stepwell) is a UNESCO World Heritage monument located on the banks of Saraswati river in Patan district of Gujarat, India. The stepwell, built in the Maru-Gurjara architectural style, leads to the bottom through multiple levels decorated with geometric patterns, carved pillars, and hundreds of sculptures. The shape of the stepwell is similar to an inverted temple.
Maru-Gurjara is a temple architecture that originated in the Western India during the Chaulukya dynasty during the 11th to 13th century.
History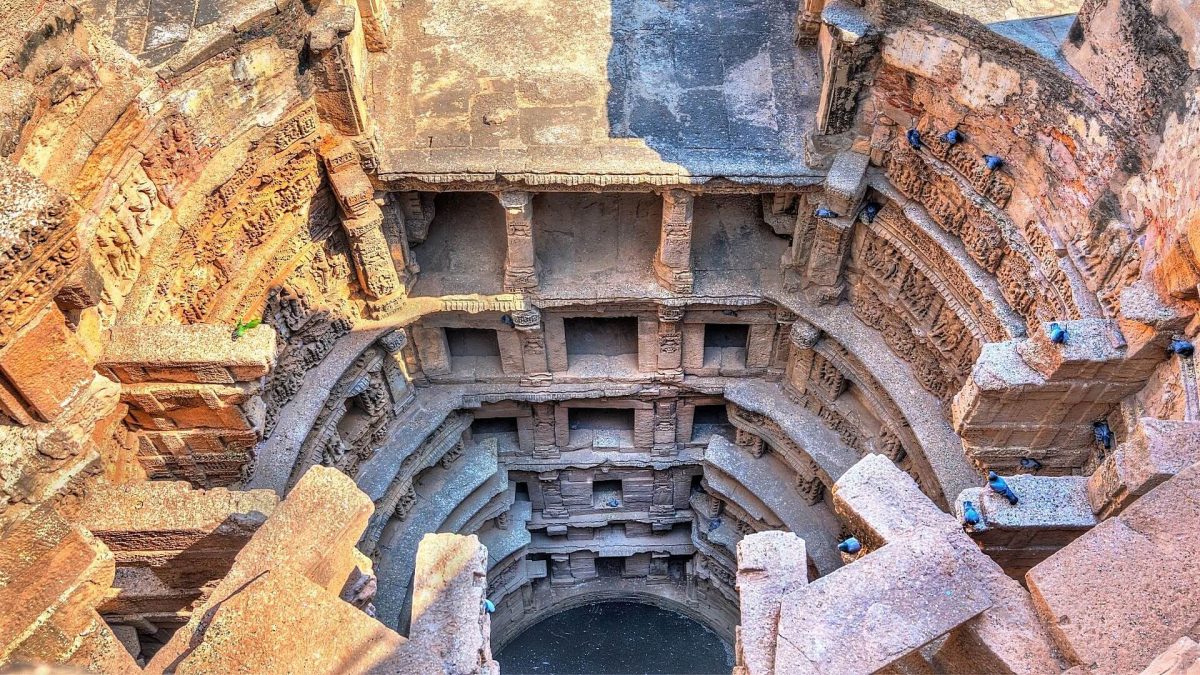 The stepwell was commissioned by queen Udayamati of Chaulukya dynasty in the year 1063 and was completed in 20 years. It was first discovered by two British archaeologists – James Burgess and Henry Cousens – during their survey of the area sometime in the 1890s. Their report titled "The Architectural Antiquities of Northern Gujarat, especially of the districts included in the Baroda State (Archaeological Survey of Western India, Vol. IX)" was published in the year 1903. The survey archive can be accessed on this link: https://archive.org/details/dli.granth.84589
At the time of the survey, the stepwell was almost entirely covered with silt and was allowed to stay that way. It was rediscovered in the 1940s, finally restored by the Archaeological Survey of India in the 1980s, and listed as one of UNESCO's World Heritage Sites in 2014.
Opening Hours
The monument is open for the public daily from sunrise to 9.00pm.
Entry Fee
Entry ticket to see Rani Ki Vav costs ₹35 for tourists from India, SAARC, and BIMSTEC countries. For other nationalities, the ticket price is ₹550 per person. Tickets to see the monument can be purchased online from this link: https://asi.payumoney.com/. To buy a ticket for Rani Ki Vav, first select "Vadodara" from the "City" menu, and then you will be able to select Rani Ki Vav as the monument. Secure online payment for all bookings is available on this website.
How To Get There
The nearest airport is Ahmedabad, which is approximately 129 km away from Patan. Intercity buses from Ahmedabad to Patan take 3 to 4 hours. Patan has its own railway station.
Hotels in Patan
Patan has 5 or 6 decent hotels for which online booking is available. A double room in these hotels costs approximately ₹1500 per day.