There are two options to travel between KLIA and KLIA2 (the two terminals of Kuala Lumpur International Airport). One is a paid option, which costs RM 2, and the other is totally free. The paid option is the airport train which connects the airport to the KL Sentral Station, and the free option is a shuttle bus. In this article, you will read all about the free shuttle bus.
KLIA <> KLIA2 Free Shuttle Bus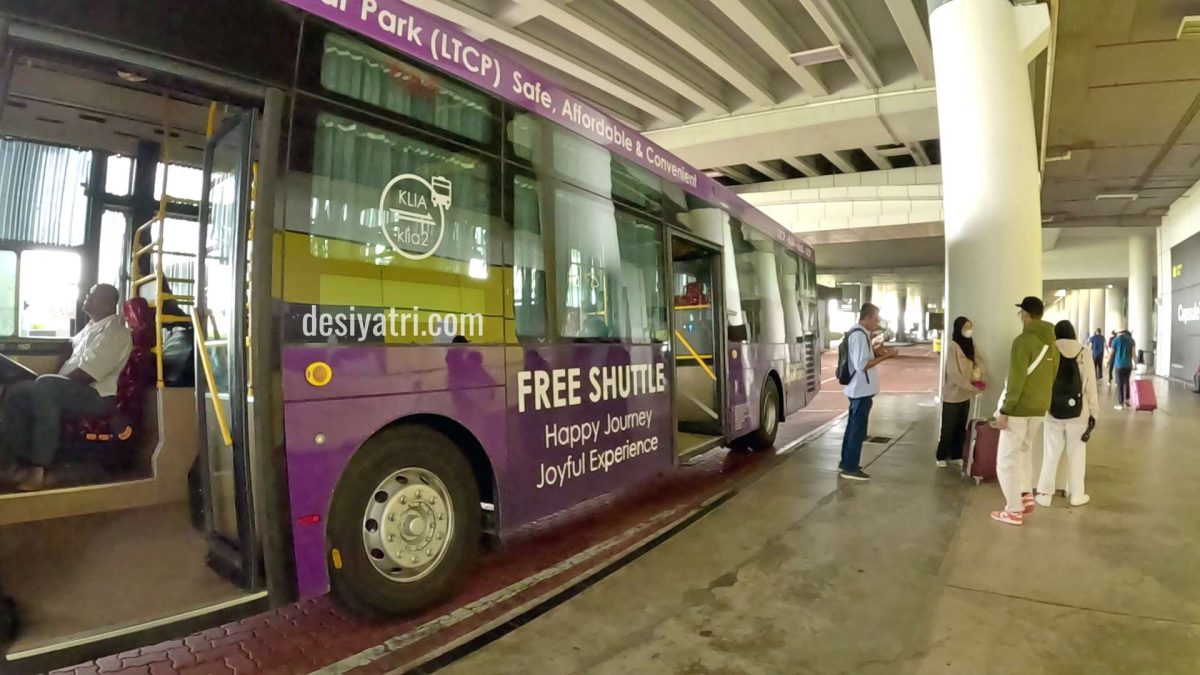 Traveling between the two terminals of Kuala Lumpur International Airport – KLIA and KLIA2 – is easy and also free, due to a shuttle bus service that operates 24 hours at 15-minute intervals.
These shuttle buses are free to use for anybody, and no air ticket or boarding pass is required to ride on a bus.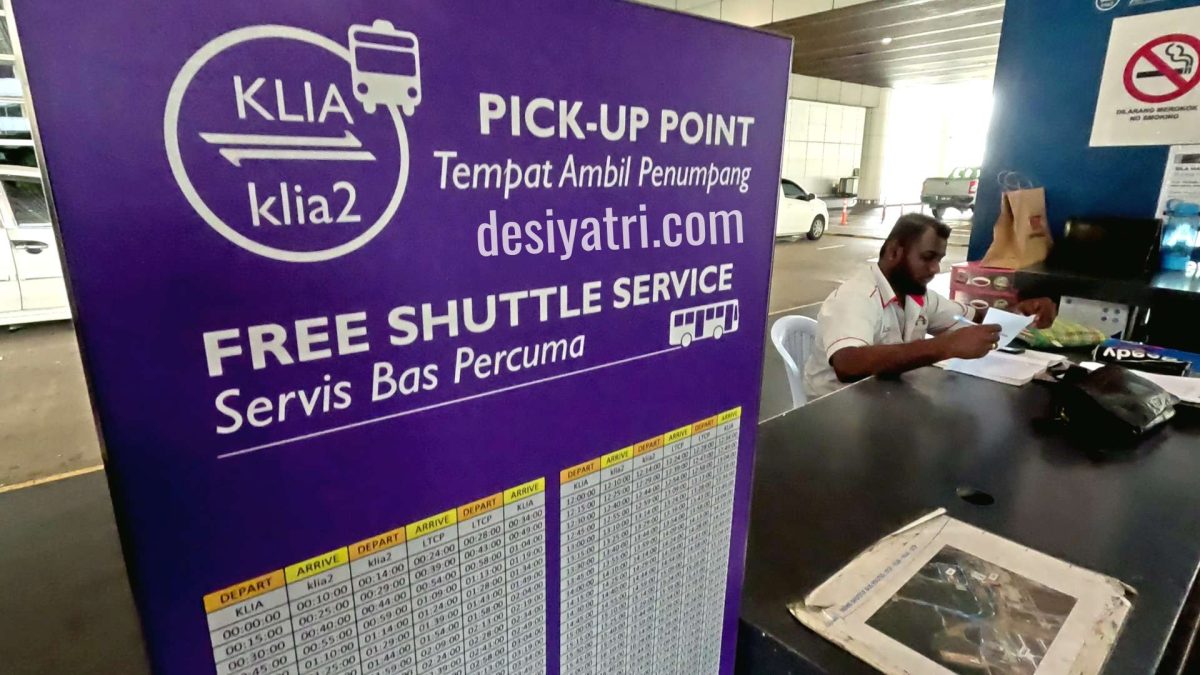 Shuttle Bus Route
The shuttle buses start from KLIA, go first to KLIA 2, and then to the Long-Term Car Park, before returning to KLIA. The time it takes to go from KLIA to KLIA 2 is 10 minutes. However, if you are traveling the other way, from KLIA2 to KLIA, the trip will take 20 minutes because the bus has to go via the Long-Term Car Park.
These air-conditioned buses have comfortable seating and space to keep bags. The buses travel through a landscaped route, which makes the short trip quite enjoyable.
Boarding Points at KLIA and KLIA2
To board the shuttle bus at either KLIA or KLIA2, just come to the ground level of the terminal building. You will see directions written there for going to the shuttle pickup points.
Watch A YouTube Video
I have posted a YouTube video on the free shuttle buses at KLIA and KLIA2, which can be viewed at this link: https://www.youtube.com/watch?v=G9EqW_L6g8A
Using a free shuttle bus between KLIA and KLIA2 is as simple as that. Still, if you need any more information or clarification, please write a comment below, and I will respond as soon as possible. Thank you for your time.