If you are staying in a hotel near the KL Sentral station in Kuala Lumpur, you may be looking for a cheap, 24-hour, self-service coin laundry. If you are, this is the article you need to read. Thankfully, there is a coin laundry service close to the KL Sentral station.
The laundry is open 24 hours, the machines are fully automatic, front-loading type, and they have dryers onsite too. In approximately an hour, you get a complete wash and dry at a cost starting at just RM12. And that includes the cost of detergent, too. Interested? Keep reading…
Laundry Hub, KL Sentral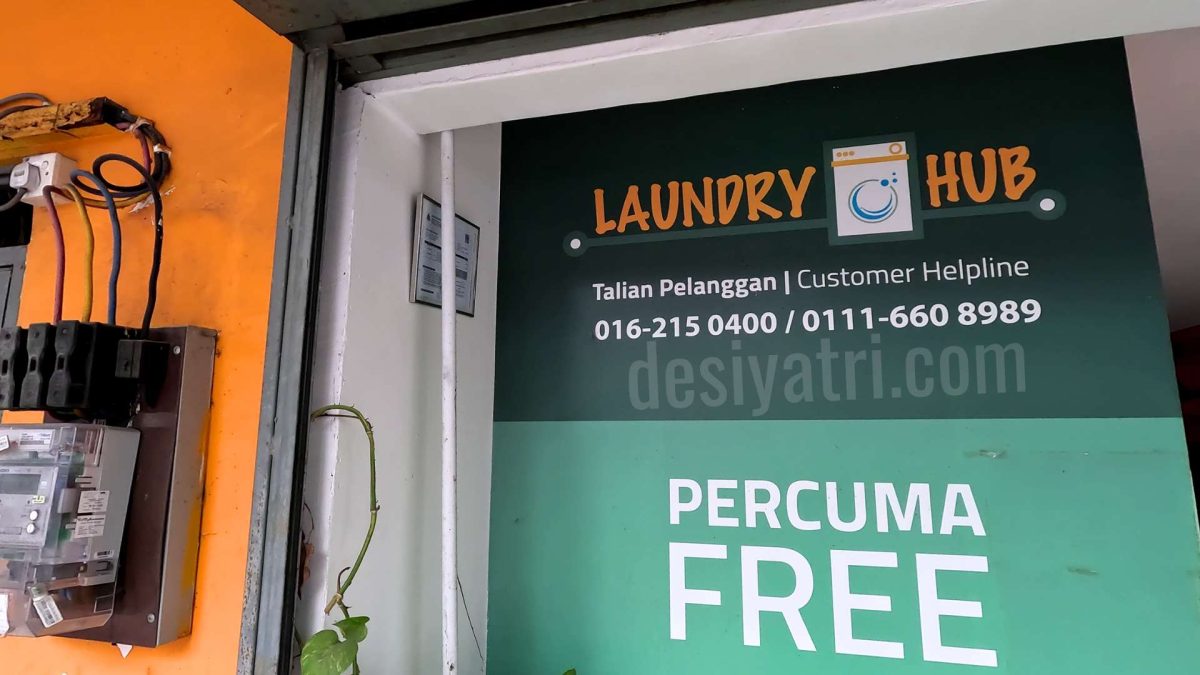 Laundry Hub is located on Jalan Thambipillay, a 5-minute walk from the KL Sentral station building. To be precise, it is right next to Cozy Hotel on that road. If you are searching for the laundry on Google Maps, type "Laundry Hub Hotel Cozy Jalan Thambipillay KL Sentral" and you should see the place.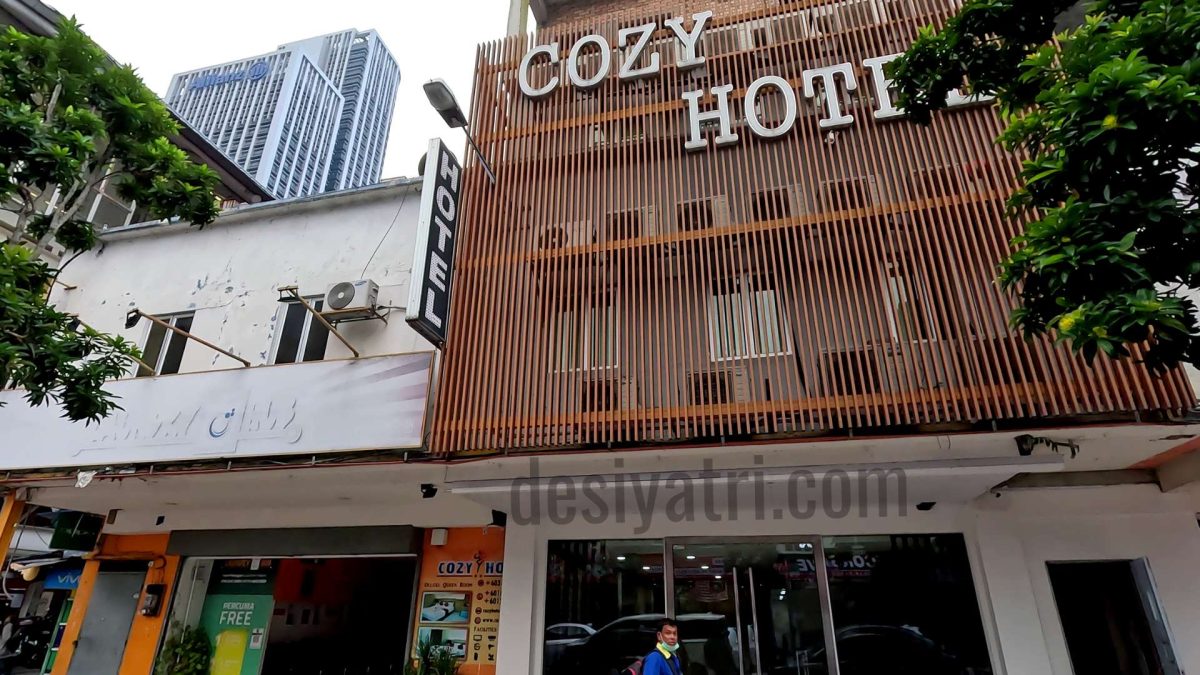 The Cost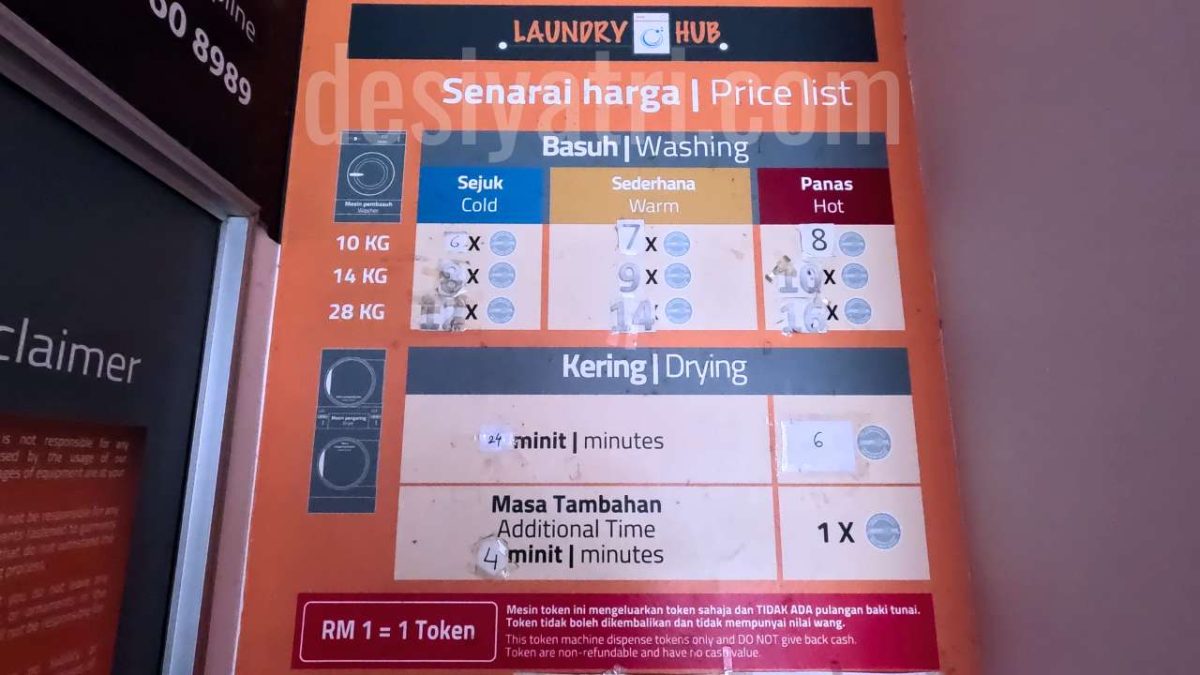 The washers are available in three sizes, 10, 14 and 28 KG, and the cost of a wash starts at RM6 for cold water in the smallest machine. You may choose a warm or hot water wash for a slightly higher cost. Dryers are all the same size, and cost RM6 for 24 minutes. Every additional four minutes of dryer time costs one ringgit.
How To Use The Machines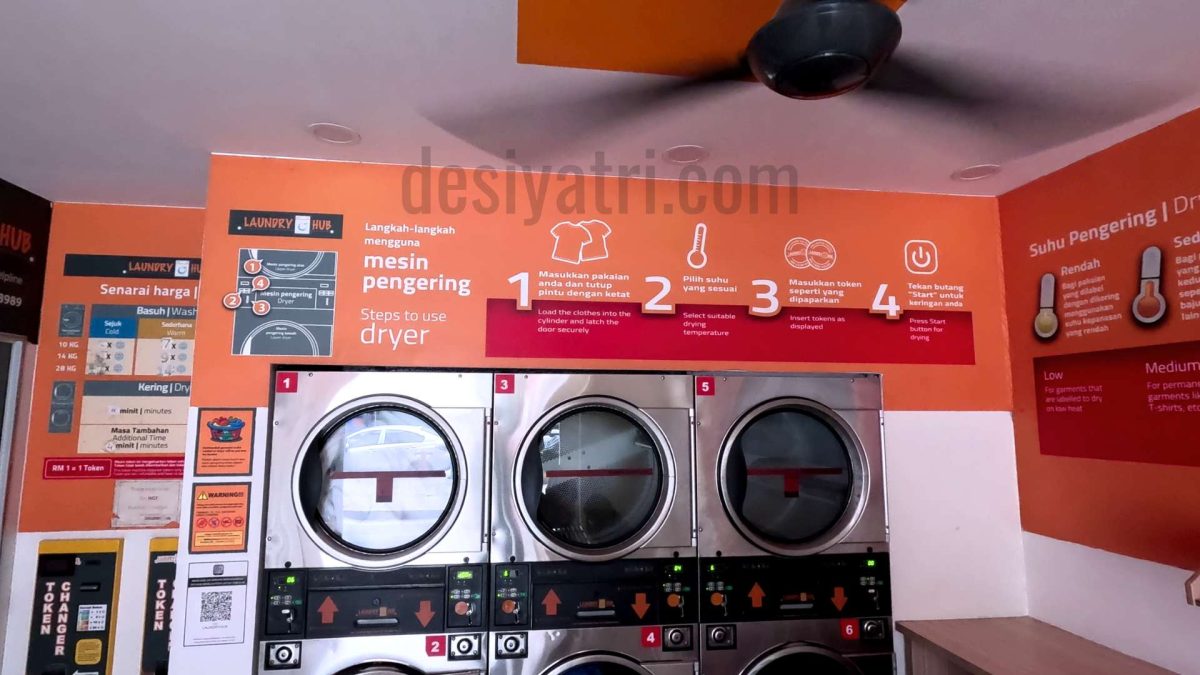 The machines are easy to operate, and the instructions are prominently displayed in the laundry. In simple terms, for the washers, you put the clothes in and lock the door, select a wash program, drop coins as displayed, and press the start button. The machine itself will inject detergent.
To use the dryers, put the clothes in, lock the door, choose temperature, drop coins as displayed, and press the start button.
If you need help with anything, including a machine malfunction, just walk into Cozy Hotel next door, and the staff there will help you. Staff in the hotel are available even at night.
Coin Dispenser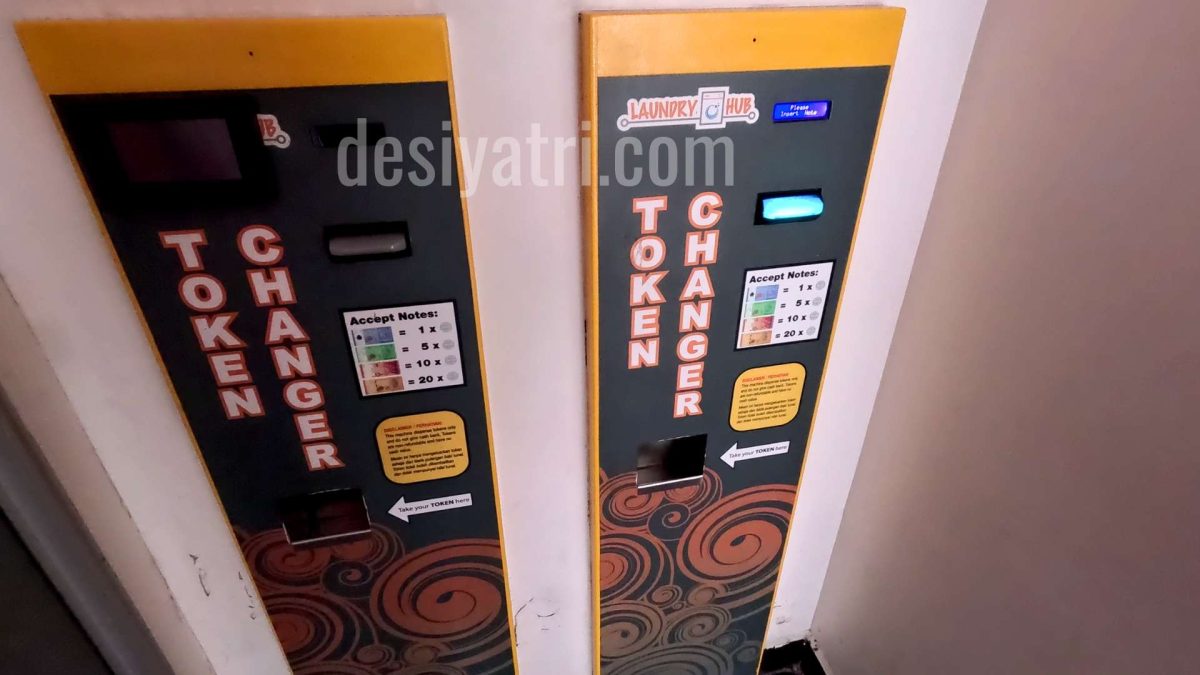 The machines in the laundry need special coins which can be taken from an onsite coin dispenser as you see in the image above.
Wash Quality and Fabric Care
Since the machines are injecting detergent, you do not have control over its quality. For that reason, I will recommend washing only "everyday clothes" at this place. Expensive or delicate clothes better be taken some place else.
As regards the wash quality, someone left a review online saying that the clothes may come out smelling like a Malaysian curry or something else, depending on what type of clothes a previous customer had washed in that machine. However, when I used the machines, my clothes came out ok.
When using the dryers, it is better to choose a low-temperature setting, even if it takes a little more time and costs a few more coins. That will save your clothes from getting spoiled.
All that being said, the laundry is still a blessing for hotel guests in the KL Sentral area. I will use it again during my next trip.
Watch My Video on Laundry Hub
I have posted a YouTube video on Laundry Hub, which can be viewed at this address: https://www.youtube.com/watch?v=Wq0kL_5wxuc
I hope this article helped. If you need any other information or clarification, please leave a comment below, and I will respond as quickly as possible.
Thank you for your time.