Panorama Langkawi is such an appropriate name for the set of attractions associated with the Langkawi Cable Car (officially called SkyCab). Imagine a 15-minute cable car ride that takes you to the top of a mountain 708m above sea level where two viewing platforms provide 360 degree panoramic views of not only the Langkawi islands but also of Southern Thailand.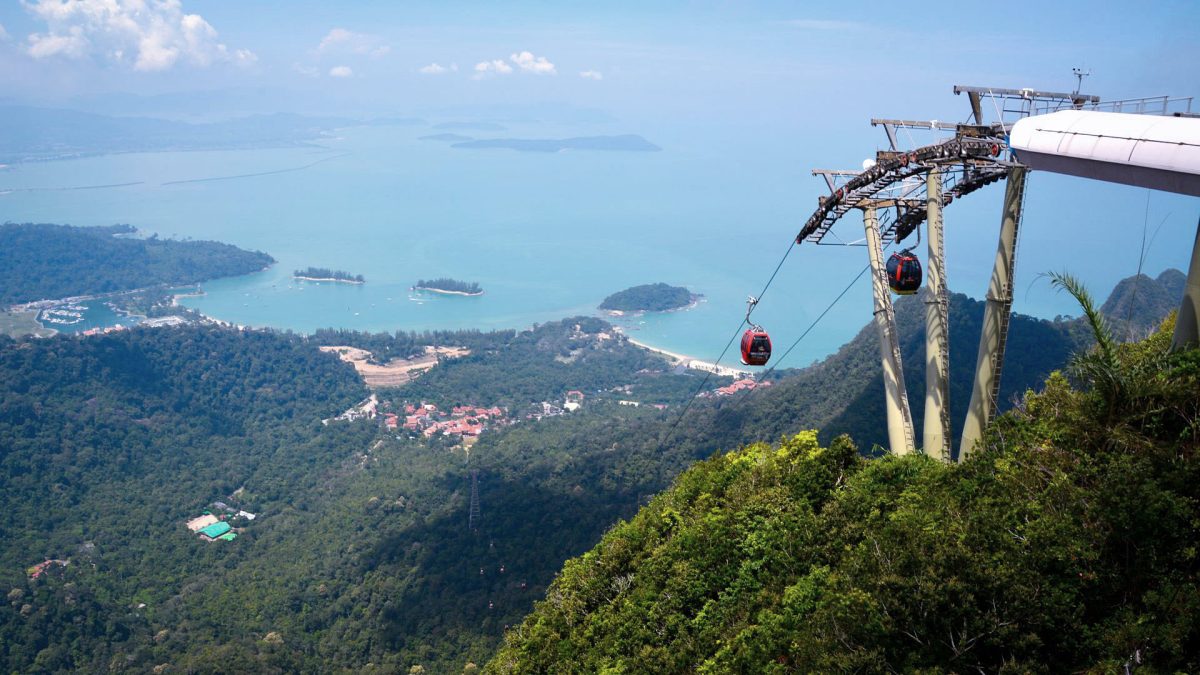 Then, you may decide to climb down a little to the SkyBridge. But wait, you have options here. You may either walk down a steep mountain trail or take a theme park style ride called SkyGlide.
The SkyBridge is a 125m pedestrian bridge suspended via cables tied to an 81.5m high single pylon, and is secured on the sides for the safety of tourists with railings and steel mesh. Despite the apparent safety, walking on the bridge is still a thrilling experience.
If the SkyCab, SkyGlide, and the SkyBridge trio still leave you asking for more, the mountaintop attraction has a lot to offer. There are SkyDome, SkyRex, 6D cinema, and a selfie museum apart from a few more tourist traps that you may want to explore.
Expect Long Queues
It's a popular attraction, so be prepared to stand in long queues to book or redeem tickets and then to a board a gondola or to enter other attractions.
Ticket Prices
For non-Malaysian tourists, a single adult ticket for the cable car costs RM85, and with the benefit of boarding through an Express Lane, it costs RM135. Non-Malaysian child tickets cost RM65 without Express Lane. The basic SkyCab ticket includes complimentary access to SkyDome, SkyRex, and 3D Art Langkawi. You may try to get discounted tickets from online booking sites such as Klook. But do compare the prices before booking.
Operating Hours
The cable car operates daily from 9.30am to 6.00pm.
Where To Board The Cable Car
The entry to the SkyCab is through a place called Oriental Village that has shops and restaurants for tourists in an open-air setting. You can reach this place by hiring a local taxi.
Official Website
The best place to book tickets online and get updated information on the availability of specific attractions is the official Panorama Langkawi website.