Smart casino owners don't just build casinos, they build integrated resorts, which provide not just a gambling avenue, but also nice (and expensive) hotel rooms, theme parks, nightclubs, food courts, and even fitness centers. Smart casino owners are everywhere nowadays. But here, we are talking about one of the smartest casino owners in the history of gambling – Lim Goh Tong – who not only had the vision to build an integrated casino resort, but also had the wisdom to add a temple to it.
When at Resorts World Genting, you don't miss anything, not even God. Well, to be precise, the Chin Swee Temple is not dedicated to God in general but to a Buddhist monk – Master Qingshui – who is worshiped as a deity in Fujian province of China. The monk is believed to have miraculous powers to end drought and conquer evil spirits.
A Brief History
The construction of the temple was started in 1975 after the first casino and hotel were completed. Lim Goh Tong donated a 28-acre piece of land, his companies donated a cash fund, and thus the construction of the temple began.
However, due to the difficult location, they could not use the required construction equipment, and a part of the work was completed using manual labor. As a result, the construction of the temple took 18 years, and it was finally opened in 1994.
What To See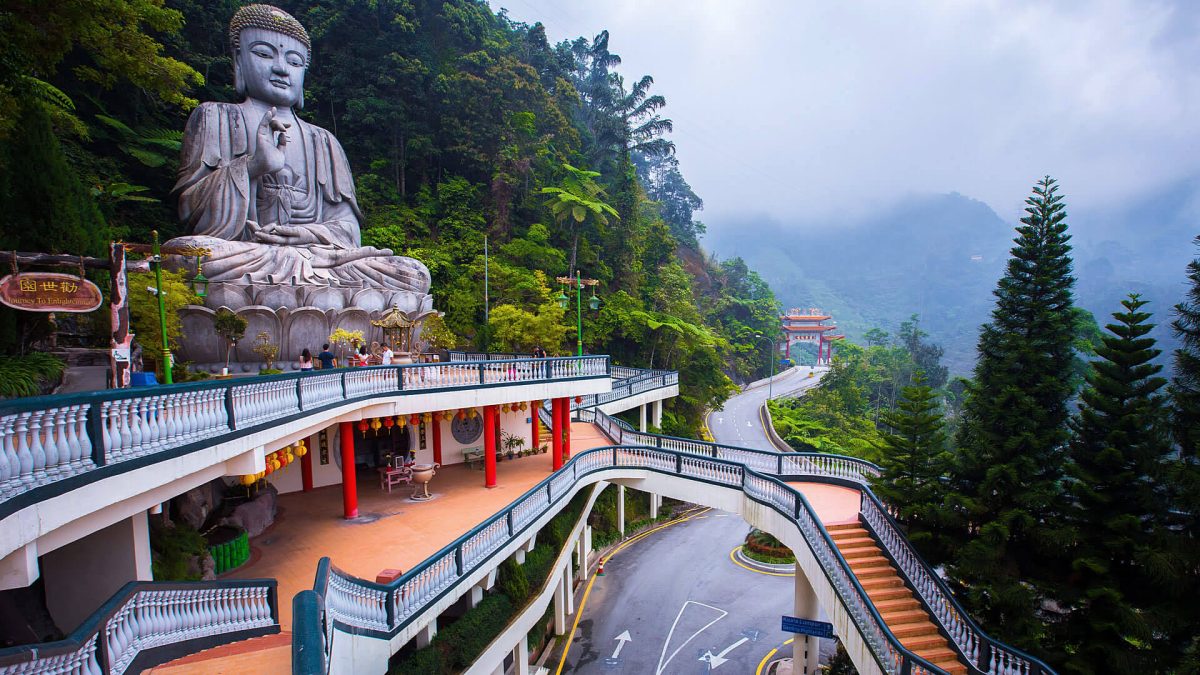 Apart from Master Qingshui's temple, there is a giant Buddha statue, a statue of Guan Yin, 10 Chambers of Hell, Bridge of Fairies, and a SkyTerrace. There is also a vegetarian restaurant attached to the temple building, besides a few other shops that sell souvenirs and snacks.
Entry Fee
Entry to the temple is free for all.
Getting There
For those staying at the resort, there are two options (one paid and one free) to visit Chin Swee Temple.
Awana SkyWay
Chin Swee Temple is the middle station on the cable car (Awana SkyWay) that connects Resorts World Genting to the Awana Bus Station. If you are staying at the resort, you may board a cable car from Level 4 of Sky Avenue and alight at the Chin Swee station to visit the temple. Later, you can resume your journey on the skyway without paying any extra charges.
Free Shuttle Bus
Resorts World Genting operates a free shuttle bus from outside the First World Hotel's lobby to the temple every day from 9.00am to 8.00pm (The shuttle bus service was disrupted due to the pandemic, and may not be available for a while.)
Read More: Genting Highlands Travel Guide