If you plan to visit Malaysia and use your ATM card to withdraw cash from a Malaysian ATM, this is the article for you. And, it is mostly good news. I will share information regarding cash withdrawal limits, ATM usage fees, which cards are accepted, and which is the best ATM for tourists in Malaysia. Additionally, I will briefly touch upon dynamic currency conversion, as to why it matters in Malaysia.
Related: Best Money Changer at KL Sentral
Malaysia ATM Guide – The Good News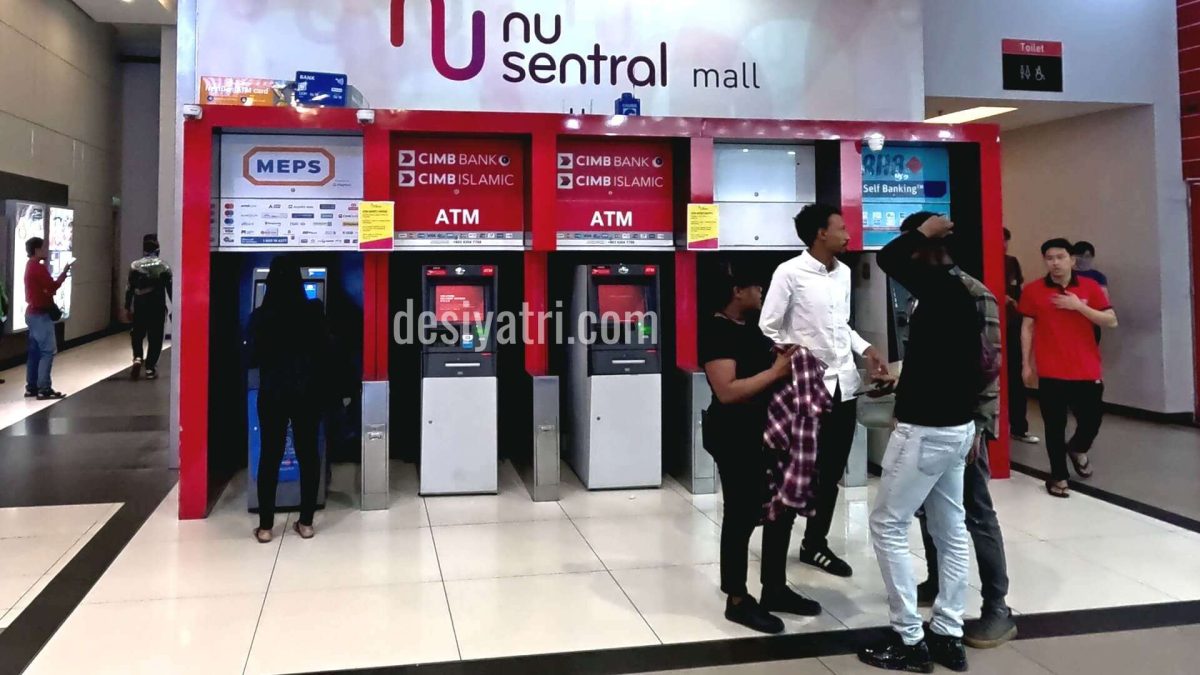 Let us start off with the good news. ATMs in Malaysia do not charge any cash withdrawal fee, even when using ATM cards issued in other countries. And if by any chance your card issuing bank also does not charge for using the ATM card abroad, then you get a totally cost-free cash withdrawal in Malaysia. I am fortunate enough to own such an ATM card, and during my last trip to Malaysia, I did cash withdrawal transactions for amounts as low as RM 100, and had to pay just the exchange rate that appeared in Google search, nothing extra.
The Indirect Cost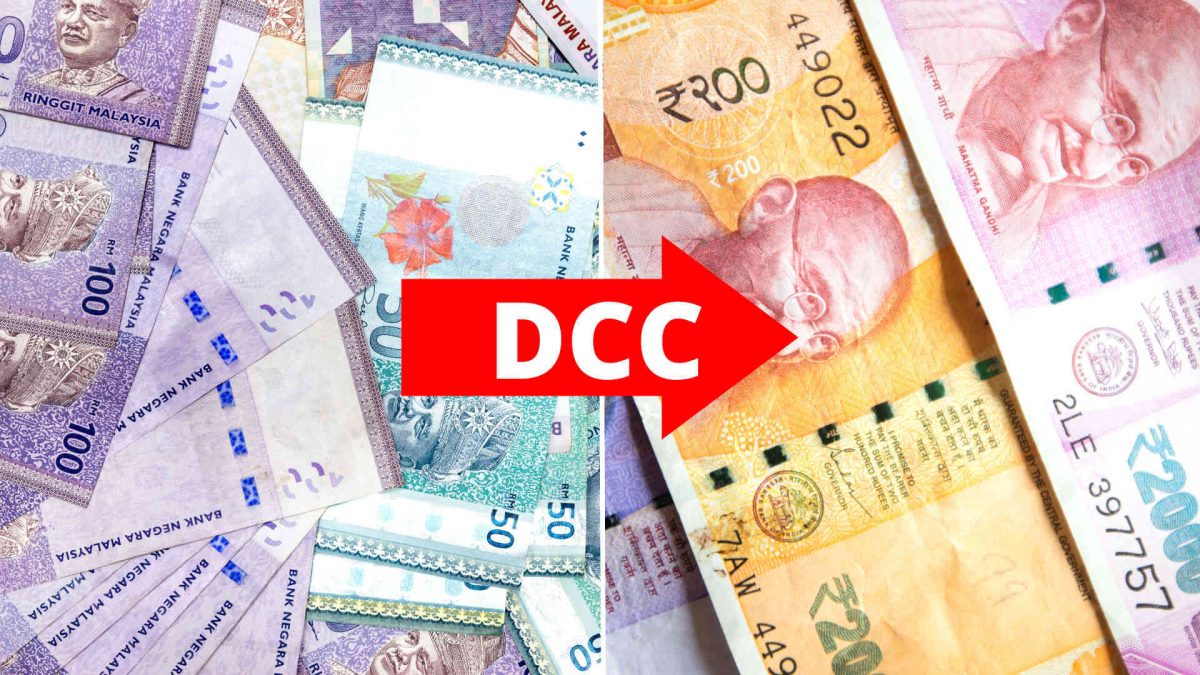 Having given the good news first, I must share a bit of reality check now. The problem is, banking is generally a dishonest business. Banks like to maximize their profits by whichever means they can, and most banks in Malaysia are no exception. Now what happens in Malaysia is, though the ATMs dispense cash without a fee, the banks which own those ATMs try to pick your pocket by offering a useless service called DCC – Dynamic Currency Conversion.
With DCC, you withdraw RM in Malaysia, but the transaction is reported to your card issuing bank as if it were a transaction in your home currency. The value of the transaction is dynamically converted to your home currency at a bad exchange rate, with an added DCC charge which can be up to 6% or more. DCC is nothing but a scam, and the ATM you are trying to use in Malaysia will almost attempt to force you to opt for it.
The CIMB Bank ATM I tried using at Genting Highlands, offered me DCC at a cost over 6%, and when I opted against it, my transaction was cancelled with the excuse that it was a hardware failure. MayBank allowed me to proceed without DCC, and there was another bank which did not even offer DCC. That particular bank suddenly became my favorite in Malaysia.
The Best ATM in Malaysia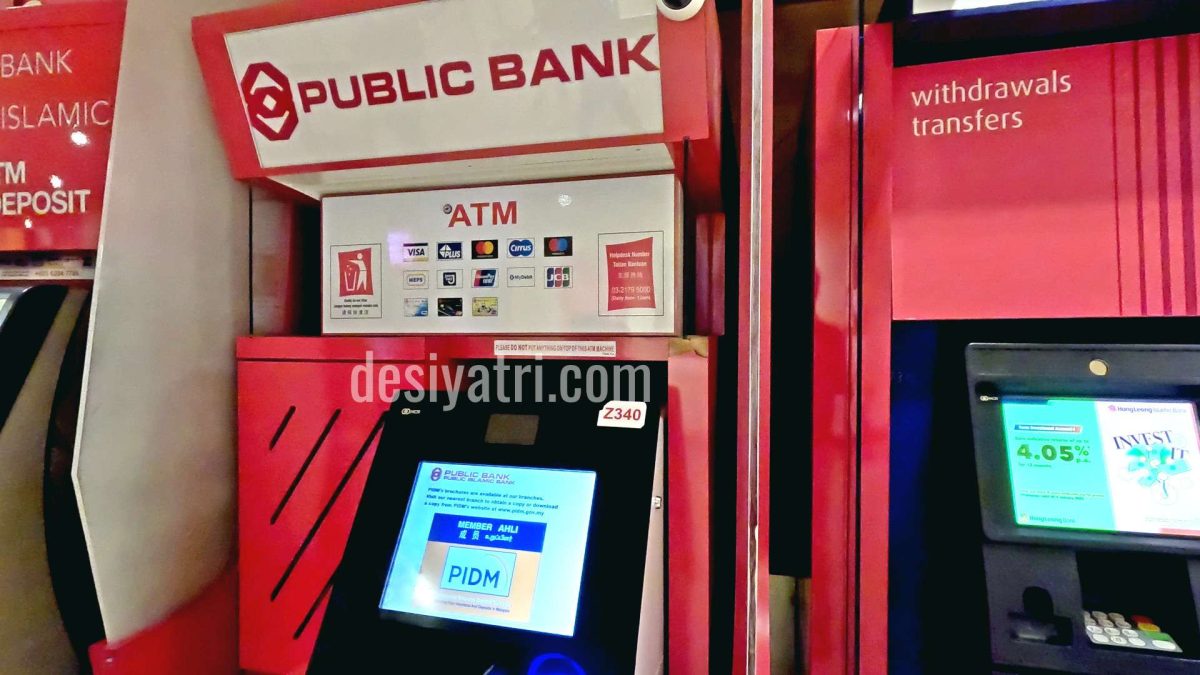 Malaysia's Public Bank, which probably practices true Islamic banking, was the only bank in Genting Highlands which allowed me to withdraw cash at zero fee, and without offering DCC. It was a delight. From that point on, all my ATM transactions in Malaysia happened on Public Bank's ATMs. No doubt, I consider Public Bank's ATMs to be the best in Malaysia, at least until they try the DCC thing with me.
Cash Withdrawal Limit
Of all the different ATMs I have used in Malaysia, the maximum cash I was allowed to withdraw in a single transaction was RM 3000, which appears to be the common limit in that country. If your card issuing bank is charging a card usage fee, it would be wise to withdraw as much as possible in a single transaction.
Which Cards Are Accepted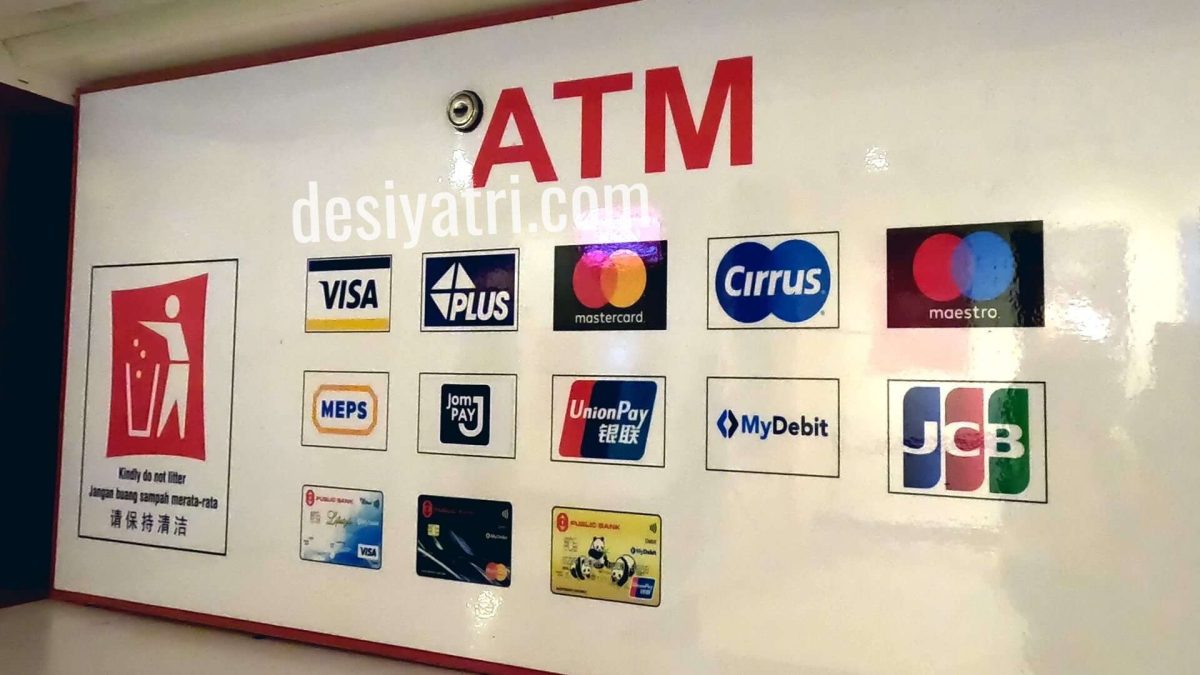 In Malaysia, cash can be withdrawn from ATMs, using cards issued by Visa, MasterCard, UnionPay, JCB, and a few more brands. A look at the picture above will make things clear. Your best chance of successfully withdrawing cash from an ATM in Malaysia would be with a MasterCard, UnionPay or a Visa card.
Final Thoughts
Though ATM withdrawals in Malaysia are cost-free, you must be mindful of the charges which you may have to pay to your card issuing bank. These charges may include not just a card usage fee, but also a currency markup fee, and government taxes. And do not fall prey to the DCC scam. If an ATM is trying to force you to opt for DCC, terminate that transaction by pressing the red button, and find a different ATM.
For any other information, clarification, or feedback, please write a comment below, and I will respond as soon as possible. You may like to watch my YouTube video on using ATMs in Malaysia at this link: https://www.youtube.com/watch?v=HVcDpI6oZ0U. Thank you for your time.