Genting Highlands is a hill station located 54 km away from the Sentral Station in Kuala Lumpur. The main attraction of this hill station, other than pleasant weather, is its integrated resort called Resorts World Genting, which has theme parks for children & families, a huge casino for legalized gambling, and several hotels to accommodate thousands of guests at any given time.
To give an idea of how large this place is, its largest hotel – First World Hotel – has 7351 rooms and is the largest hotel in the world. Despite that, there are days when this hotel gets fully booked. Such is the popularity of Genting Highlands among both Malaysian and foreign tourists.
Theme Parks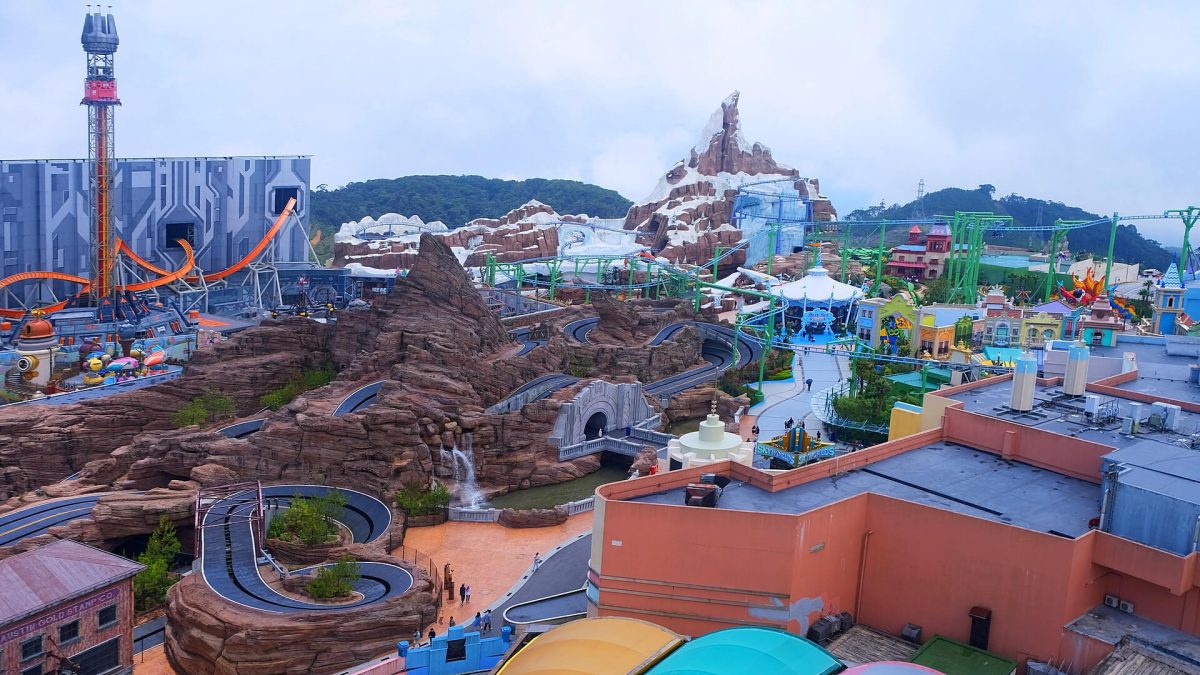 There are two major theme parks in the resort – the outdoor Genting SkyWorlds, and the indoor Skytropolis. In addition, there are Ripley's AdventureLand, Sky VR for virtual reality-based activities, two video games parks, and a bowling alley. That is not all, more carnival style games are available in some public areas, which you discover as you walk through the resort. You can book park and other attraction tickets online at promotional prices via this official link: https://rwgenting.com/en/hot-deals.html
Chin Swee Temple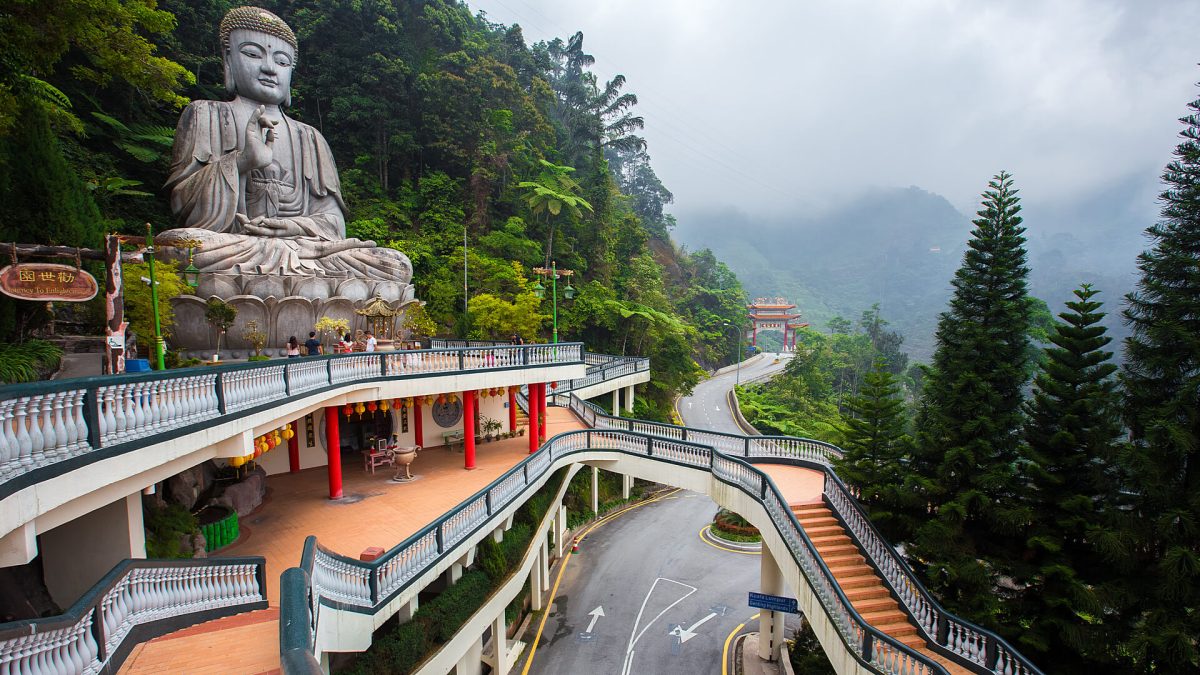 When it comes to sightseeing at Genting Highlands, Chin Swee Temple is the only outdoor option for most tourists. The temple was built by the same people who built the resort, and is dedicated to Master Qingshui, a Buddhist monk who lived from the year 1047 to 1101, and is worshiped as a deity in China.
How To Get To Chin Swee Temple
The easiest way to get to Chin Swee Temple from the resort is to use Awana SkyWay. Chin Swee is the middle station between the resort and Awana Bus Terminal. You need to buy an RM10 ticket for a complete one-way trip on the SkyWay, but there is an option of getting down at the temple and later re-boarding the SkyWay without paying any extra charge.
Resorts World Genting also operates a free shuttle bus between the temple and the First World Hotel which can be boarded from outside the main hotel lobby. The bus terminates next to the vegetarian restaurant at Chin Swee Temple. For the return trip to the hotel, one can board a shuttle bus from the same spot. The operating hours of the shuttle bus are between 9.00am and 8.00pm.
Hotels and Restaurants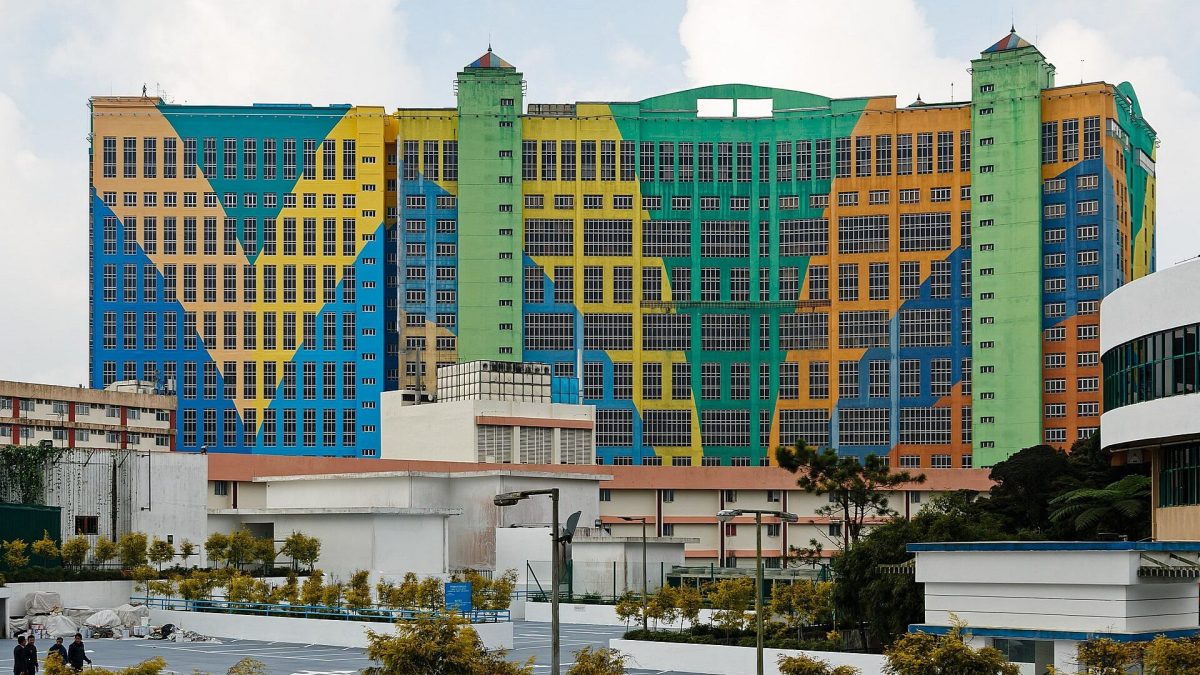 At the time of writing this article, Resorts World Genting had six onsite hotels – Crockfords, Highlands Hotel, Genting Grand, Resort Hotel, Genting SkyWorlds Hotel, and First World Hotel. There is another hotel nearby – Resorts World Awana – which can be considered when hotels in the main resort are fully booked. Awana Hotel can be reached via a cab or by first using Awana SkyWay to reach Awana Bus Terminal and then taking a complimentary shuttle bus from there. The shuttle bus operates from 7.00am until midnight. Online booking of hotels at the resort is available on this website: https://rwgenting.com/
Food
When it comes to food, you will find anything you need in the resort, as long as you are not vegetarian or vegan. As it is, Resorts World Genting is built for carnivores. However, there are a few restaurants where vegetarian food can be found, prominently the vegetarian restaurant at Chin Swee Temple. Some Indian vegetarian food is available at Jom Makan Food Street, which is located near Malaysian Food Street on level 4, Sky Avenue.
All the hotels have their own restaurants, and there are innumerable independent restaurants dispersed all over the resort. If you are going to the resort for the first time, you may look for food on level 4 near the SkyWay station. There is quite a concentration of restaurants in that spot. On the same level, you can walk a little to Malaysian Food street for hawker style Malaysian food.
24/7 food is available on level 4 at a burger joint near the SkyWay station, and there is a 7-Eleven shop on the opposite side which is always open.
Casino
The main draw of the resort is its casino. There are actually two casinos, and both open 24/7. There is the old one – Casino Genting – located near Hotel Genting Grand and there is the new one – Sky Casino – located in Sky Avenue. Both are hugely popular and almost always crowded. Anyone who is 21 years of age or older can enter the casinos free of cost. However, entry is not allowed for Malaysian Muslims.
The casinos have 100s of modern slot machines and almost an entire range of table games that one would expect in an international casino. The resort issues casino membership cards to all new players free of cost, and these cards can be used to accrue reward points while gambling. Some free drinks, such as black coffee, flavored soft drinks, etc., are available at vending machines on the casino floors. Drinks, however, are not allowed at gaming tables.
How To Reach Genting Highlands
Scheduled bus services are available to travel to Resorts World Genting, both from Kuala Lumpur Airport and Kuala Lumpur city (Sentral Station). The buses drop passengers at Awana Bus Station, from where one has to shift to the SkyWay for the rest of the journey. The SkyWay terminates at level 4 of Sky Avenue, from where all areas of the resort are accessible.
One can also take a cab to reach the resort. From the airport, cab fare is approximately RM200 and from KL city, it is close to RM 120. One can save some money on the cab fare by using a Grab taxi, by downloading the Grab app on a smartphone.
More To Follow
More information and useful links will be added to this article soon. Meanwhile, I will be happy to respond to any questions or comments that you might have. Kindly use the comments form below. Thank you for reading the article.