If you are traveling to Thailand for the first time, you may have some anxiety about being able to shop there for your daily needs, such as packaged drinking water, snacks, personal care products, or any cosmetics that you might forget to bring along. Well, here's good news. You do not need to worry at all.
All the tourist centers in Thailand have plenty of stores of different sizes and formats where you can buy anything you need or want.
7-Eleven and Family Mart Stores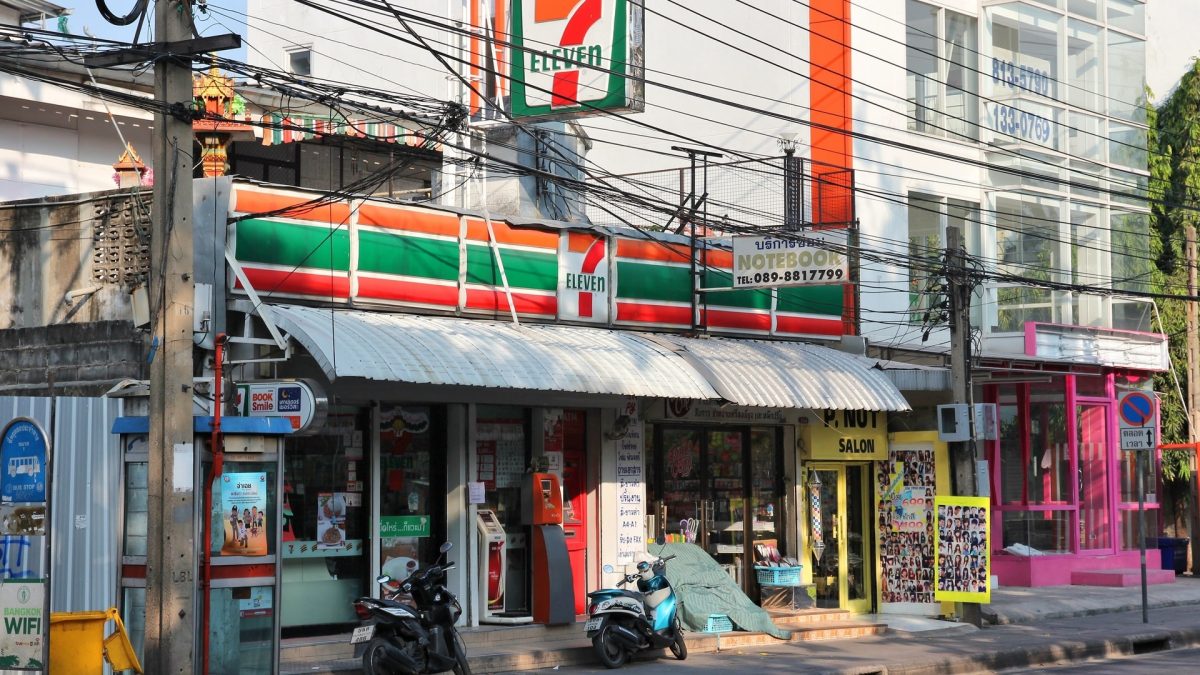 The first type of stores that you will notice upon arriving in Thailand are convenience stores called Family Mart and 7-Eleven. Both brands of stores are similar in almost all respects. These stores are everywhere and open 24/7, except for a few restrictions, such as on the sale of hard liquor that may stop at midnight.
Family Mart and 7-Eleven stores sell snacks, personal care products, a small selection of groceries, coffee powder, milk, and sugar, ready to eat food, packaged drinking water, alcoholic and non-alcoholic drinks, cigarettes, and even prepaid SIM cards for your phone. If you already have a prepaid Thai SIM card, you can do a balance top up at these stores.
Both 7-Eleven and Family Mart stores accept credit cards (visa/master card, etc.) in addition to cash. If you are paying in cash, you will receive an exact amount of change, if due. These stores use thin plastic bags to pack and handover your shopping, which may not be very environment-friendly but is very convenient for tourists.
There are bargains to be found in these convenience stores, for example, if you decide to buy two large bottles of water at a time, you can save up to 50% on the cost. Of course, if you want to pay even lesser for the water, you will need to head to a medium or large format store.
Medium and Large Format Stores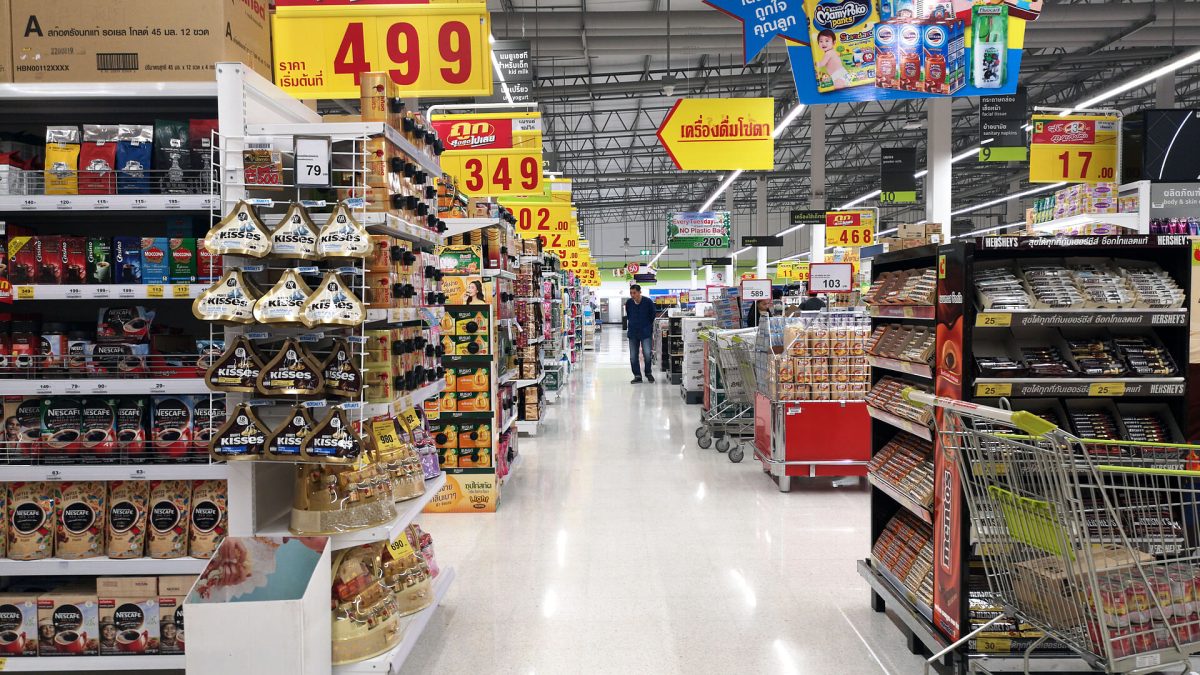 The Tops Market that you see in the featured image at the beginning of the article is a medium format store where you can find almost anything that falls in the "daily needs" category. If you wish to buy something other than that, you may want to head to a Big C Supercenter or a Lotus's (rebranded from Tesco Lotus). These large format stores stock durables, appliances, electronics, garments, etc., in addition to groceries.
The prices of daily need stuff are lower at large format stores compared to convenience stores, but you may have to buy larger packs or more number of smaller packs at a time. Also, large format stores do not open 24/7 and get crowded during weekends and holidays, and are better avoided by tourists on those days. If you do go there, for example, on a Saturday evening, you may have to spend valuable time waiting for your turn at payment counters.
Another thing to keep in mind is that on certain days during a week, large format stores may not give free plastic carry bags to shoppers. On those days, you may have to pay extra for a carry bag made from a sustainable material.
Be Careful If You are Vegetarian or Vegan
If you are vegetarian or vegan, you need to be extra careful while buying food in Thailand. Most, if not all, processed foods may contain meat, poultry or seafood-based ingredients. If you are buying a packaged curry paste, do read the list of ingredients because it may contain shrimp paste.
A Note About Prices
The products you buy at convenience stores and supermarkets in Thailand do not have retail prices printed on the packages. Rather, the prices are marked by the stores using stickers, etc. These prices may seem cheaper if you come from a rich country, but are not necessarily cheap. If you take the trouble of comparing the prices at 7-Eleven with those at Family Mart stores, you may end up saving some money on the products that you buy regularly.
Please share your shopping experience in Thailand by leaving a comment below. Thank you for reading this article.