Pattaya is a hugely popular coastal town located some 150 km from Bangkok, Thailand's capital city. It not only has excellent beaches for sunbathing and water sports, but also shopping malls, street markets, theme parks, and adventure activities, ensuring that there is something for everyone.
And that is not all. Pattaya has two more attractions which are actually responsible for its massive popularity – its colorful nightlife and cheap body massage.
Pattaya Attractions
This above introduction to tourism in Pattaya highlights three distinct themes:
1. Beach Life
2. Family Attractions
3. Adult Entertainment
Let us look at each of these in detail.
1. Beaches in Pattaya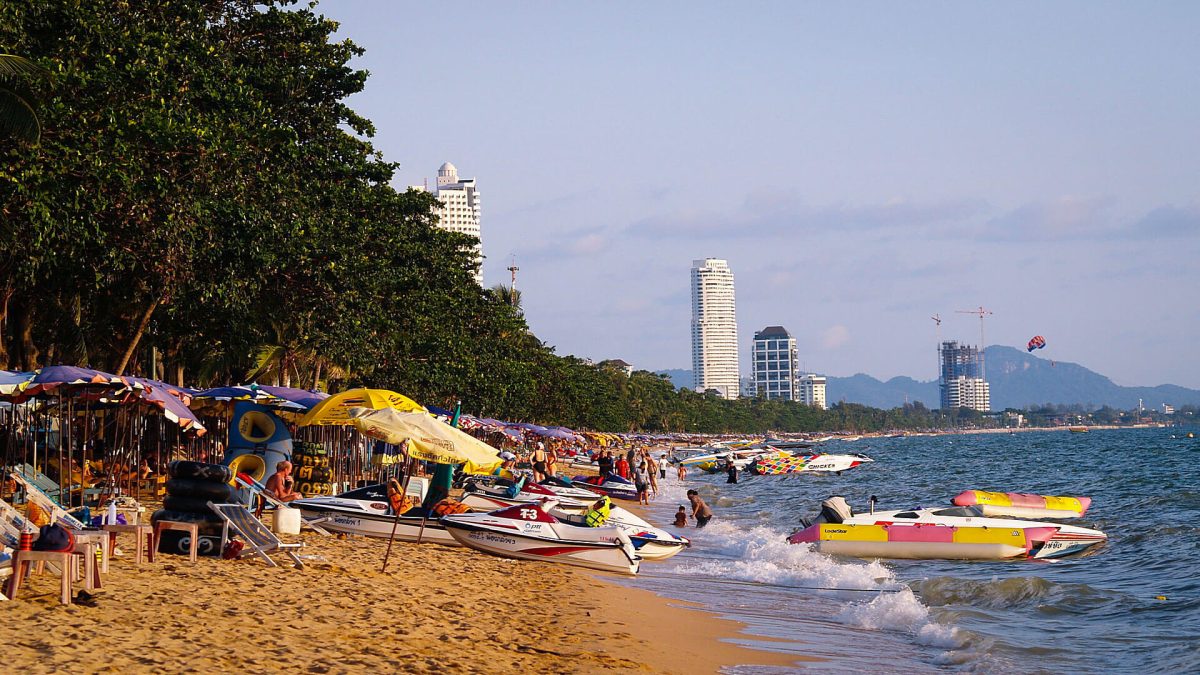 If you are in the main part of Pattaya, you can't miss the 3 km long Pattaya Beach. There is a road along the beach, aptly called "Beach Road" that connects Walking Street to the Dolphin Circle on North Pattaya Road. This beach is lively to the point of being an "action beach" where you will find activities such as parasailing, jet skiing, banana boat riding, etc. The nearby Jomtien Beach, 2 km from Pattaya, is only slightly quieter.
If you are looking for a little solitude near the city, maybe you can try either Dongtan (towards Jomtien) or Wong Amat Beach (after Naklua). Alternatively, a speed boat ride can take you to the Tawaen Beach on Coral Island.
2. Family Attractions In Pattaya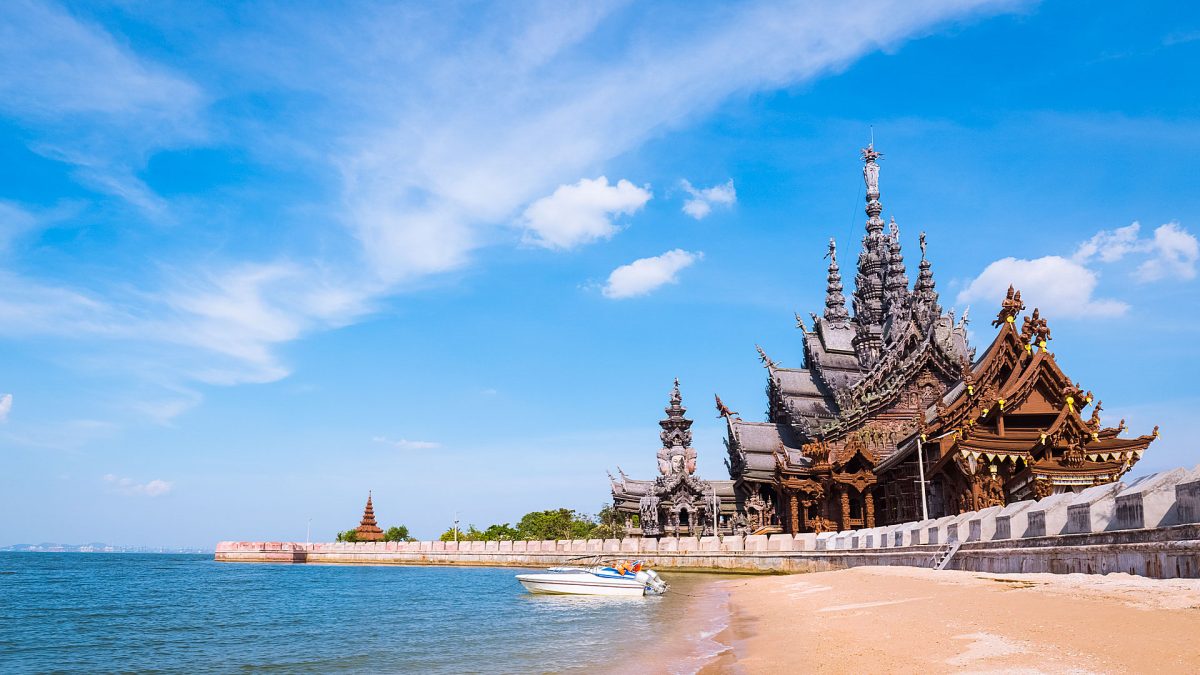 Pattaya's Beach Road has several shopping malls – Royal garden Plaza, Central Festival Mall, and Mike Shopping Mall. Royal Garden Plaza has Ripley's Believe It or Not, and a few other similar attractions on the same floor. There is also the newer Terminal 21 Mall near Dolphin Circle on North Pattaya Road.
Other than shopping malls, Pattaya has Nong Nooch Tropical Garden, The Sanctuary of Truth, Big Buddha, Mini Siam, Underwater World, and a few more attractions for families. A recommended family activity in Pattaya is a speed boat ride to Coral Island, for which conducted tours are available. These tours offer optional activities such as parasailing, under-sea walk, and snorkeling, etc.
3. Adult Entertainment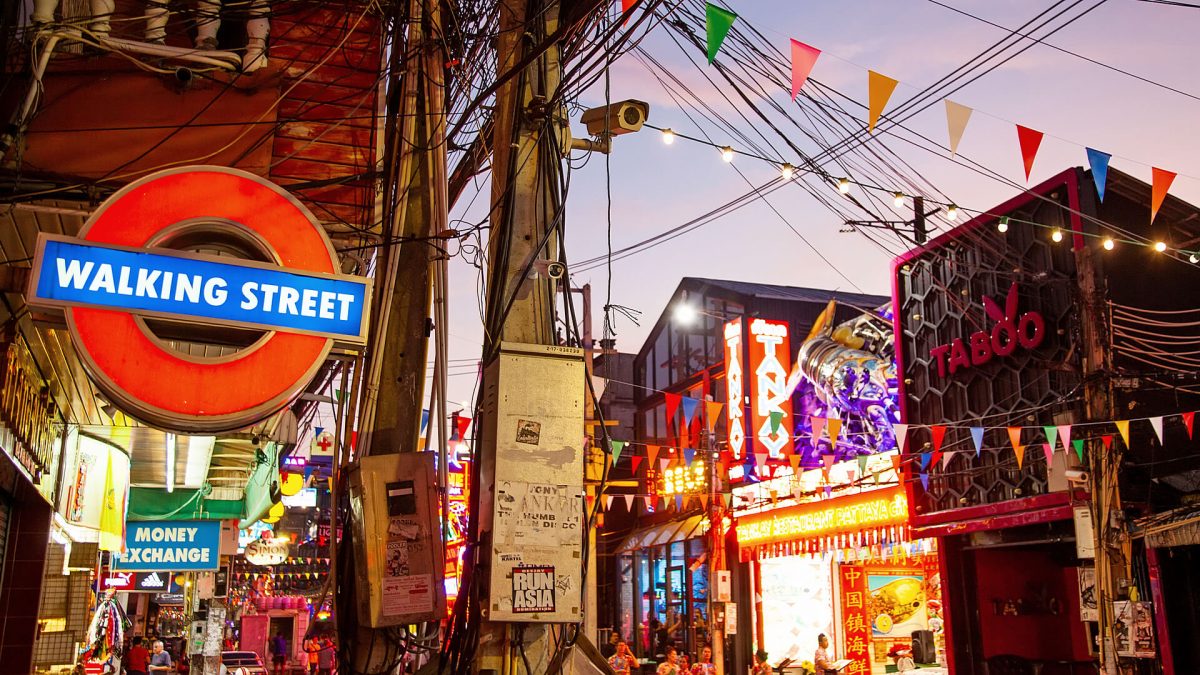 Walking Street on the Bali Hai Pier side of Beach Road is the nerve center of adult entertainment in Pattaya. Vehicular traffic on this street is not allowed after 6.00pm, giving it the name of "walking" street. At that time, the nightlife establishments, massage shops, and restaurants, etc. begin to open for business and the street comes to life.
There are loud music, colorful signs, street performers, Turkish ice cream vendors, and the representatives of nightlife establishments everywhere, giving the street a festive look and feel. Even if one is not interested in venturing into a "special" establishment, it is ok to take a walk on this street. There is heavy police presence on the street, and it is quite safe to walk around, even late at night.
Walking Street type of nightlife establishments are scattered all over Pattaya, more commonly in Soi Buakhao, and Soi 6.
Massage Shops
Massage shops offering a full-body Thai massage for 200 THB (less than 6 USD) is another unique feature of Pattaya. No matter where you are in Pattaya, you will see a shop or two around you. Many of these shops offer an honest massage, but many others don't.
A one-hour session of Thai massage or foot massage in a typical massage shops costs 200 THB in Pattaya, whereas an oil massage costs 300 THB. There are more expensive places too, but without any guarantee that the massage will be any better.
Getting To Pattaya
Travelling to Pattaya from Bangkok takes approximately two hours either by bus, a shared van, or taxi. Bus is the recommended mode of travel because it costs the least (a little over THB 100) and you can store your bags in the storage area in the bus. If you take a minivan, you can carry only a small bag. Taxi is the fastest and most comfortable mode, but it will cost 1500 THB or more.
More To Come
Most of the information above needs to be elaborated via separate articles, and I will write and link those articles ASAP. Thank you for reading.