If your flight into Thailand is landing at Don Mueang Airport in Bangkok (DMK), and you need to travel from there to Pattaya, this article is for you. Let me warn you first, this little hop to Pattaya is going to take some work. Unless, of course, you are taking a cab. Taking a cab is the easiest option, but the cost of that cab ride will exceed 1500 THB. If that sounds expensive to you, please keep reading.
Public Transport From Don Mueang Airport To Pattaya
Fortunately, for budget travelers like us, it is possible to travel from DMK to Pattaya using public transport only. And the total cost of the journey will be 208 Baht. The journey will involve a city bus ride from DMK to Mo Chit BTS Station, a Skytrain ride from Mo Chit BTS to Ekkamai Bus Terminal, and a final inter-city bus ride from Ekkamai to Pattaya.
Suitable Timing
This option to use public transport to travel from DMK to Pattaya will work only between 6.00 am and 6.00 pm. If you are arriving after 6.00 pm, it will be better to either take a cab to Pattaya or to stay the night in Bangkok and travel to Pattaya the next day.
For adequate disclosure, I have to mention here that there are other public transport routes/options to travel from DMK to Pattaya. The route I am suggesting here is the most practical and convenient according to my own personal experience. This is how I travel to Pattaya from DMK, and hence, I suggest the same for you. In the last paragraph of this article, I will briefly mention the other options, and why those are less practical.
Let us get started.
DMK Exit No. 6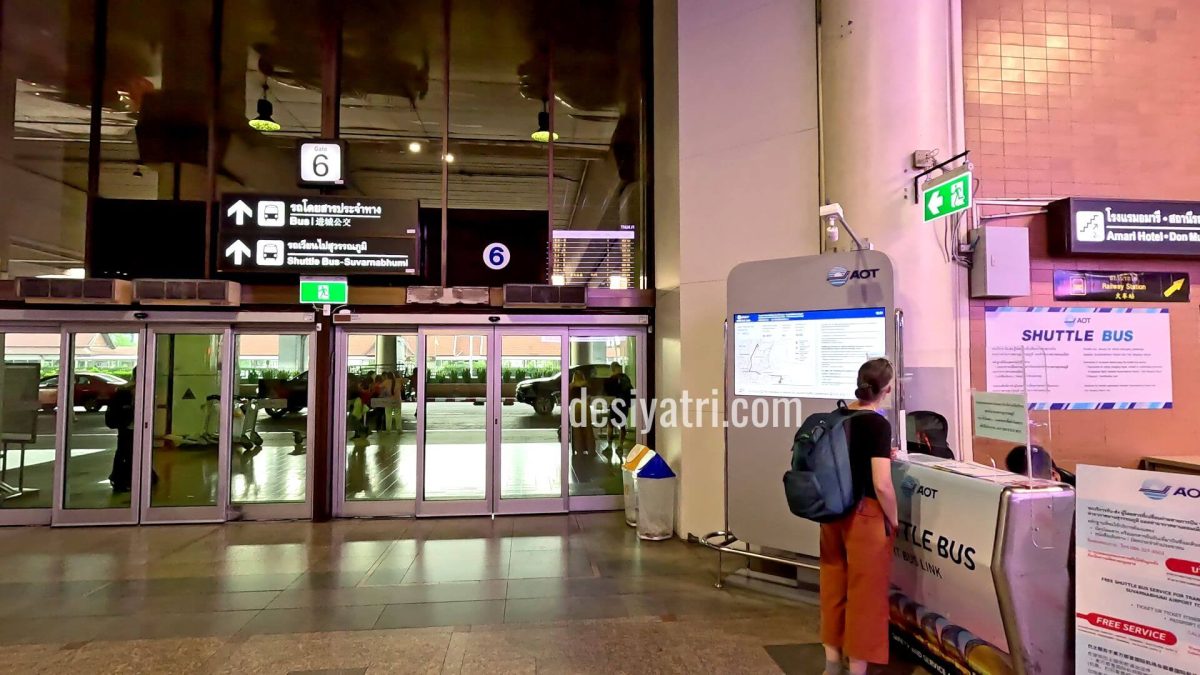 After you clear visa/immigration, and cross Customs, you will come down to the ground floor. Look for Exit number 6, and come out of the airport.
City Bus Stop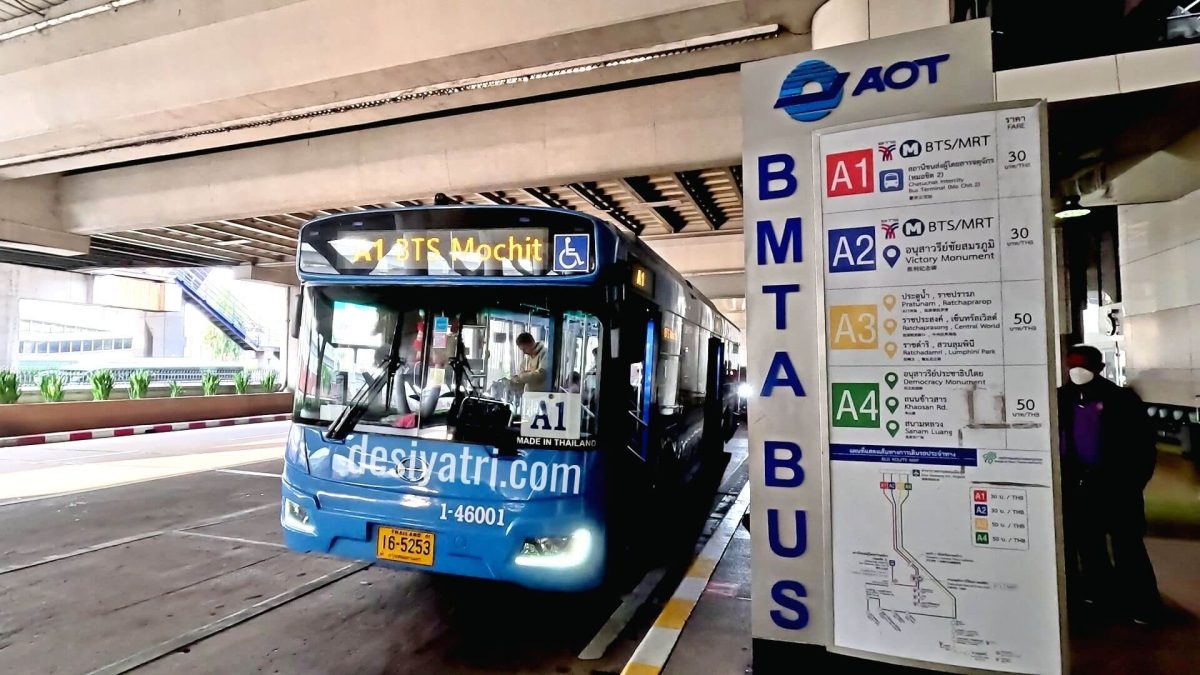 Right outside Exit No. 6 you will see this bus stop from where you can catch bus number A1. This bus will cost 30 Baht, and will bring you to Mo Chit BTS Station. The A1 service operates between 6.15 am and midnight. The bus ride to Mo Chit BTS Station takes approximately 30 minutes.
Mo Chit BTS Station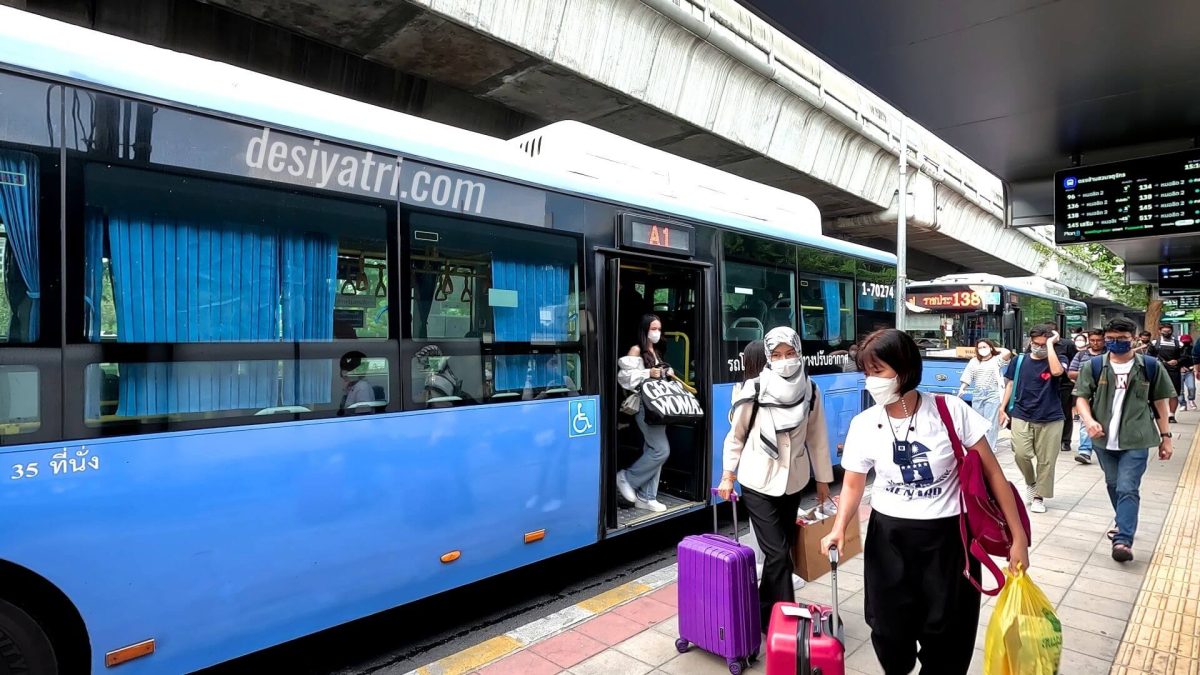 Alight from the A1 bus at Chatuchak stop, and walk a little to Mo Chit BTS Station.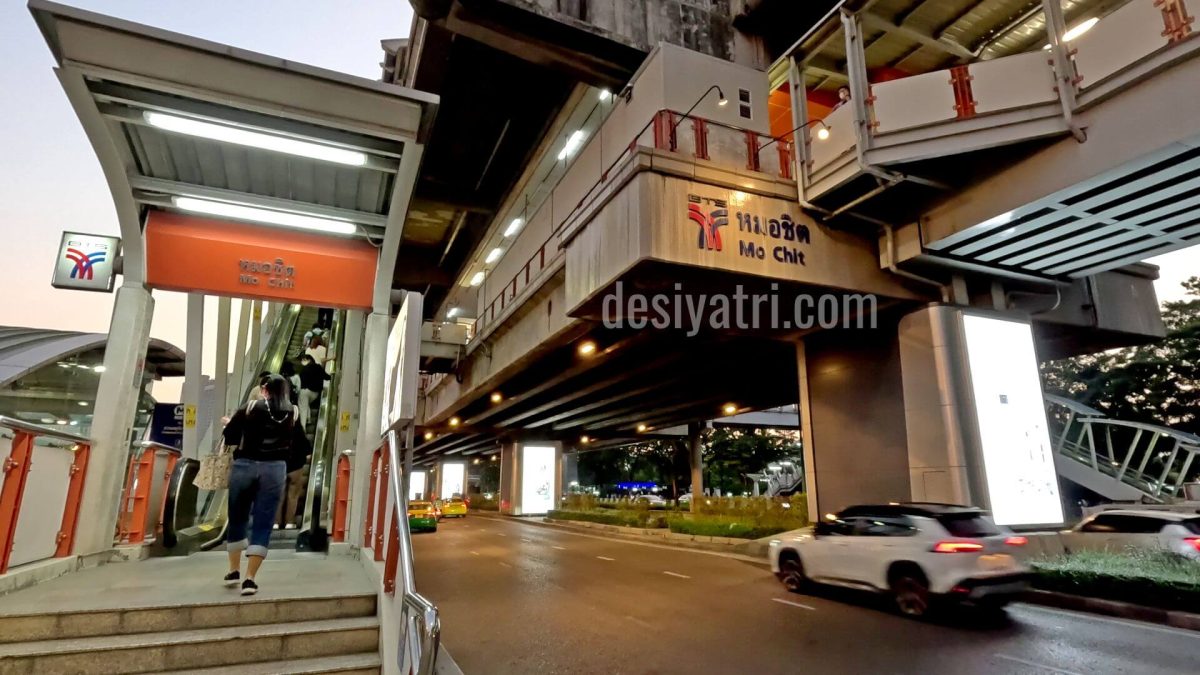 You need to go from Mo Chit BTS Station to Ekkamai BTS Station. This ride on the Skytrain will cost 47 Baht, and take approximately 27 minutes.
Ekkamai BTS Station – Exit Number 2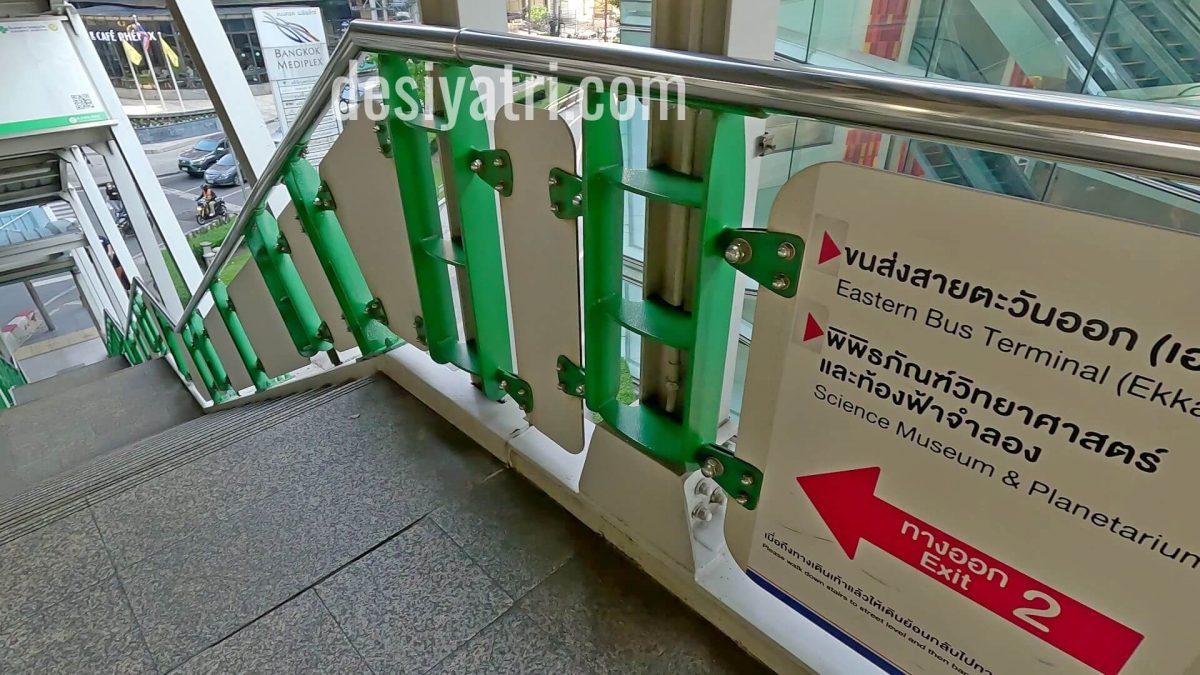 Once you reach Ekkamai BTS Station, find exit number 2, and go down the stairs, then turn around and walk a little to Ekkamai Bus Terminal, which is also called Eastern Bus Terminal.
Ekkamai Bus Terminal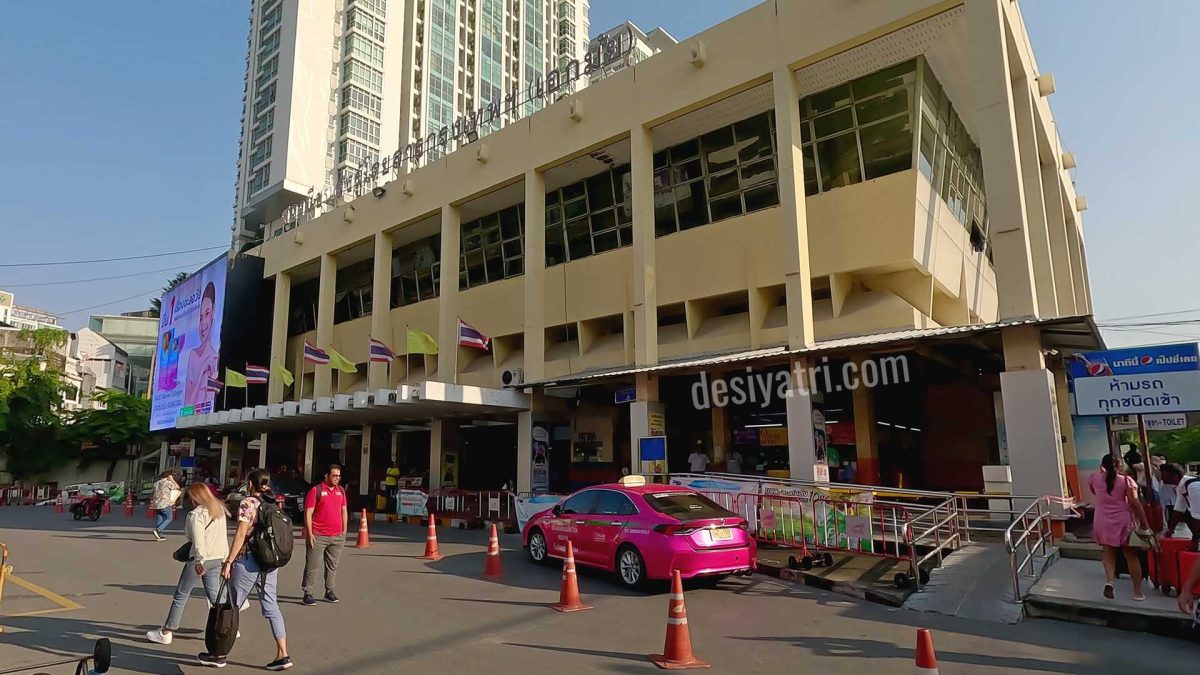 After a really short walk from Ekkamai BTS Station, you will come to Ekkamai Bus Terminal.
Pattaya Bus Ticket Counter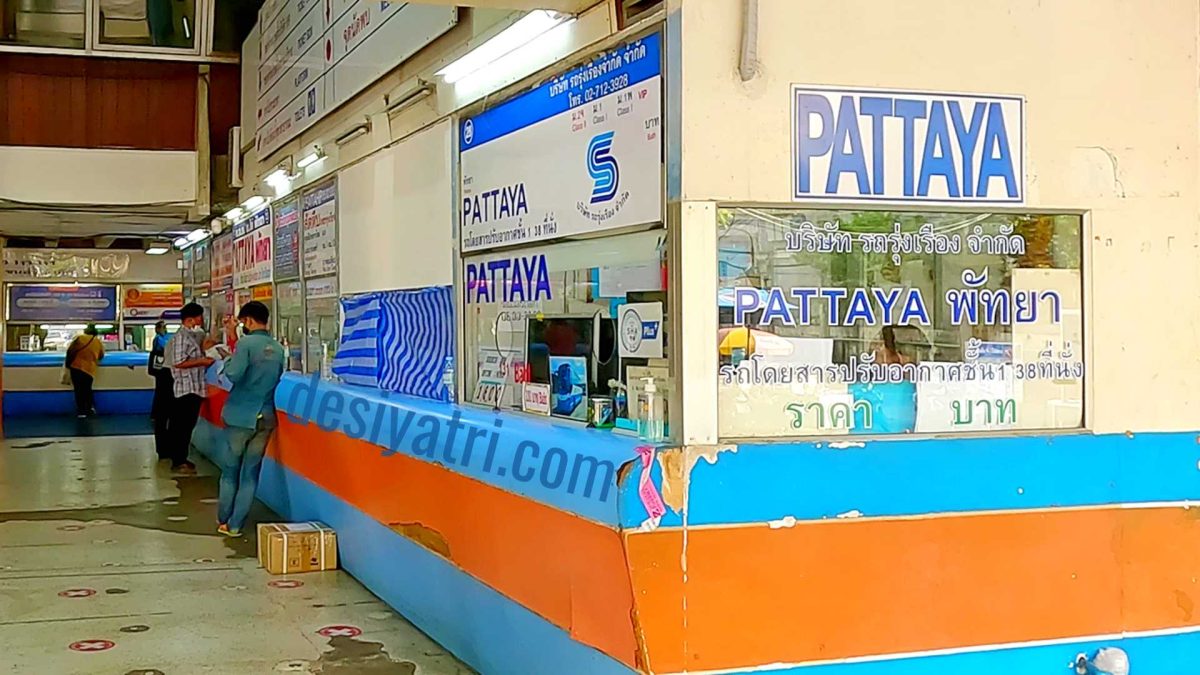 In the front of the bus terminal, you will find the ticket counter number 28, where they sell tickets for the Pattaya bus. Buses to Pattaya depart from this terminal every hour between 6.00 am and 9.00 pm. The price of a ticket is 131 Baht.
Pattaya Bus Platform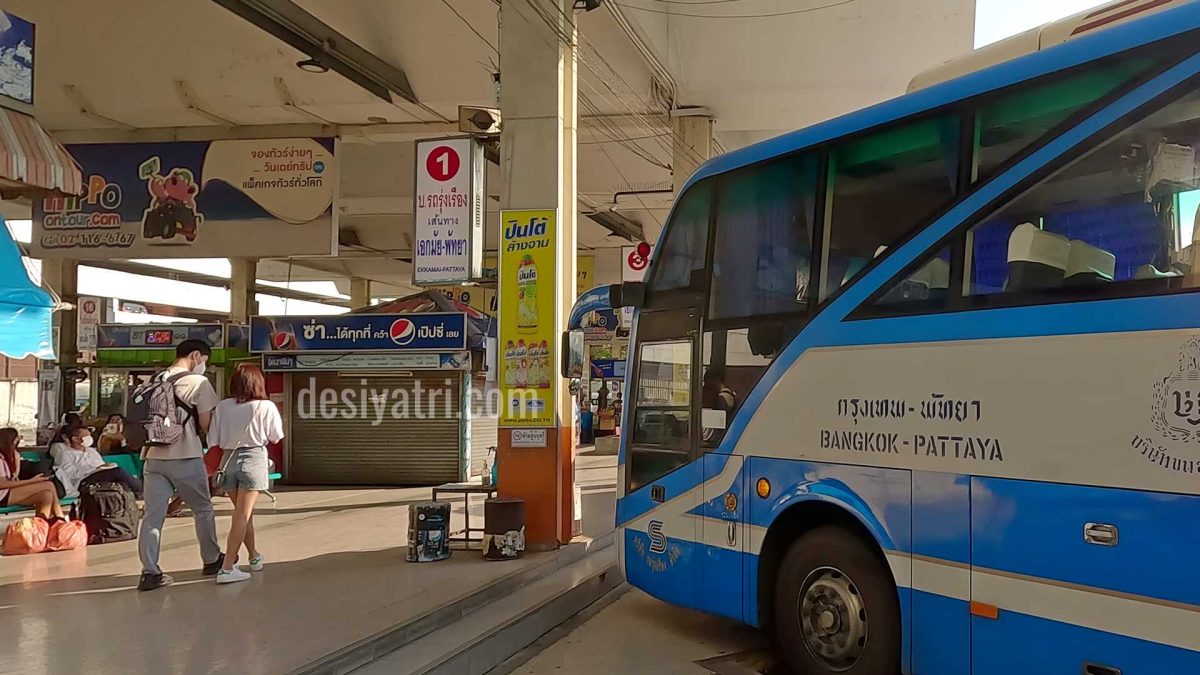 Boarding platforms are in the back of the terminal building, and the buses to Pattaya depart from platform number 1. You need to report here at least 15 minutes before the departure time of the bus. Hand over your bags to the staff for keeping in the storage bin and board the bus. Your ride to Pattaya will take approximately two and a half hours.
North Pattaya Bus Station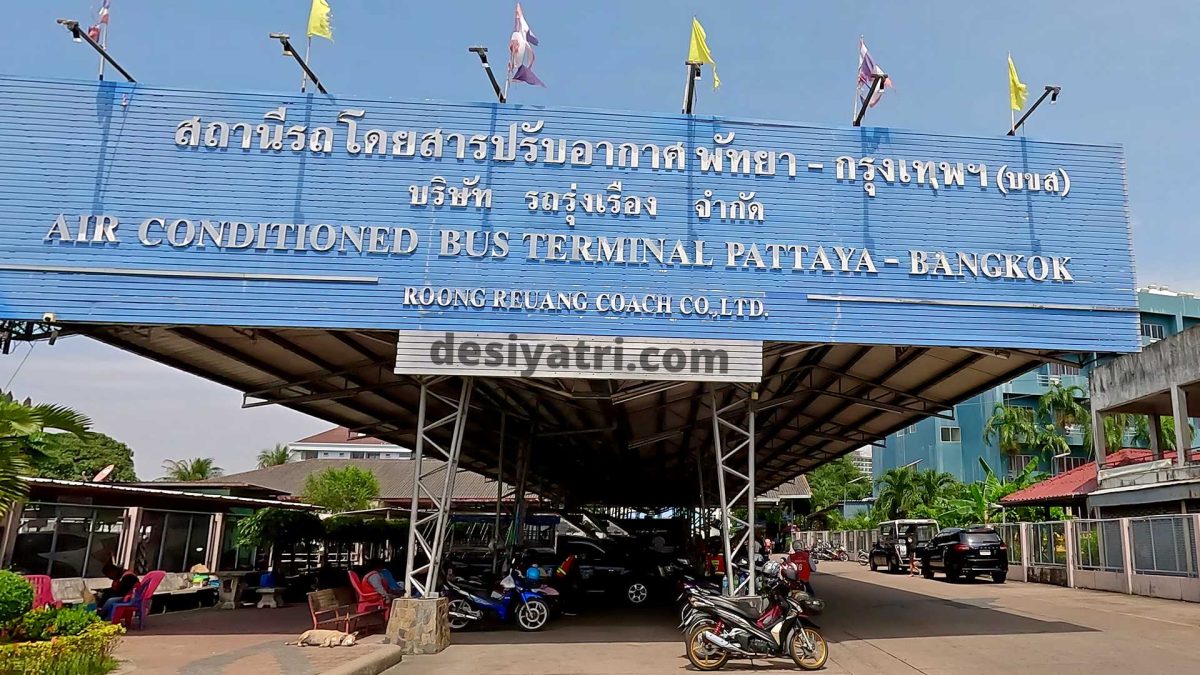 In Pattaya, you will arrive at North Pattaya Bus Station, which is also known as "Air Conditioned Bus Terminal Pattaya." It is located on North Pattaya Road. You can go to your hotel from here on a motorbike taxi for 100 Baht or on a Baht bus for 150 Baht.
Return Trip To Bangkok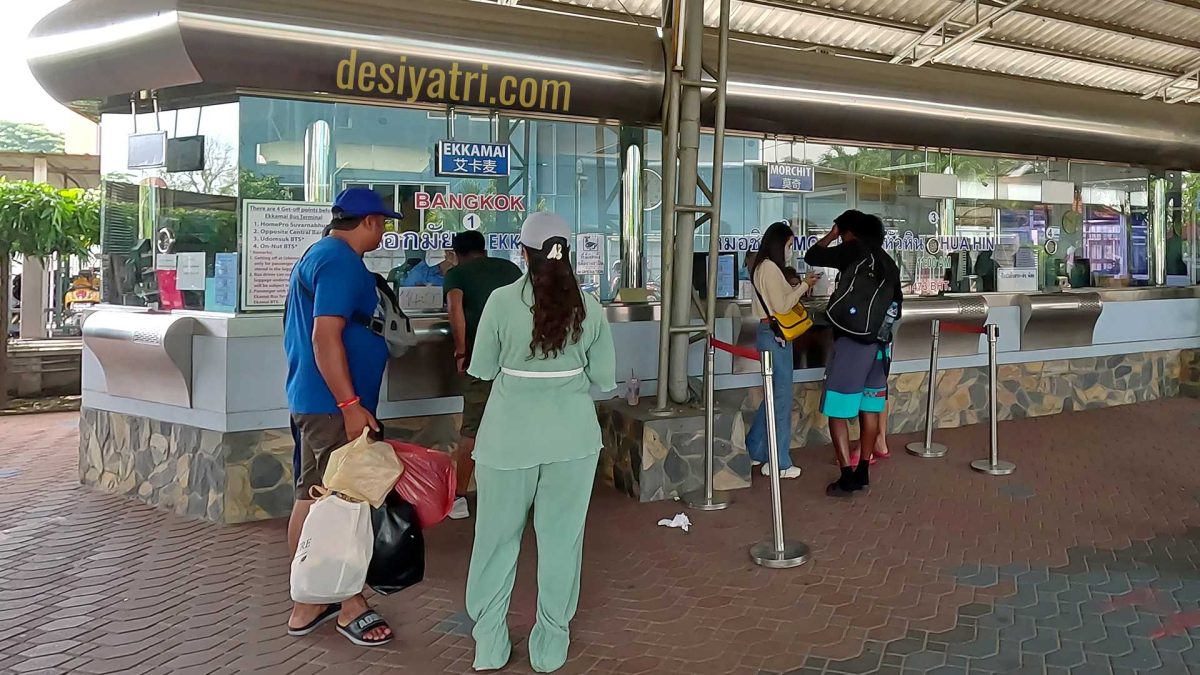 For the return trip to Bangkok, you can buy a ticket from this bus station's counter number 1, which sells tickets for Ekkamai Bus Terminal, Bangkok.
Waiting Area and Boarding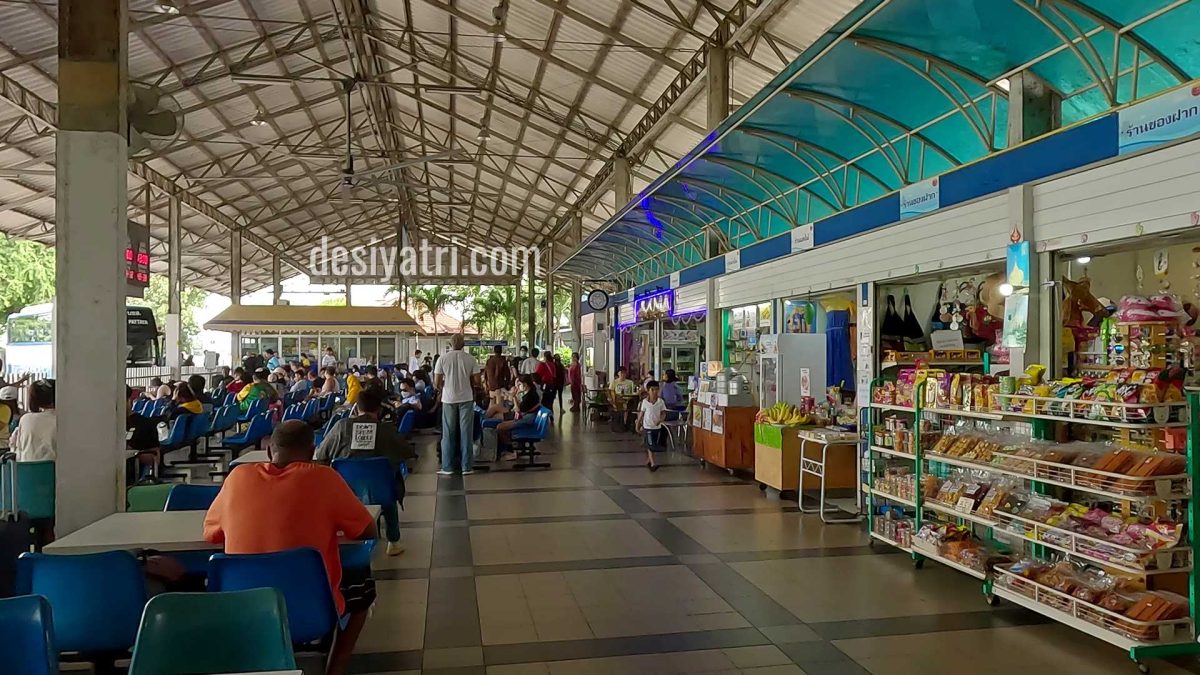 North Pattaya Bus Terminal has a comfortable waiting area with a few shops and food counters. The Boarding platforms are on one side of the waiting area. Here again, make sure to reach the platform at least 15 minutes before the departure time.
Watch A Video
I have posted a YouTube video, showing this entire route from DMK to Pattaya. The video is available on this link: https://www.youtube.com/watch?v=eBBFaergd5w
Other Routes To Travel From DMK To Pattaya
I am aware of two other options to travel using public transport from DMK to Pattaya. One option is to take a bus from Mo Chit 2 (Northern Bus Terminal). The A1 bus that comes from DMK to Mo Chit BTS Station, continues its journey to Mo Chit 2, from where one can take an inter-city bus to Pattaya.
At the first glance, this looks like a better option because one can avoid the BTS ride from Mo Chit to Ekkamai. However, the buses from Mo Chit 2 depart for Pattaya every two hours, whereas the service from Ekkamai operates every hour. I have taken a bus from Mo Chit 2 in the past, but every time I went there, my wait time at Mo Chit Bus Terminal was too long.
Let us consider an example. Say, you arrive at Mo Chit 2 at 6.30 am and find that the bus to Pattaya departing at 7.30 am is already sold out. In that case, the next available bus will leave at 9.30 am. That means a three-hour wait at the bus terminal. This will not happen at Ekkamai. The hourly scheduled service from Ekkamai takes care of the extra time we spend on the Skytrain from Mo Chit to Ekkamai.
After I discovered the Ekkamai option, I never went back to Mo Chit 2.
The other option to travel from DMK to Pattaya is via Suvarnabhumi airport (exit number 8, ground floor). There is a shared mini bus service from outside DMK (I think it is exit number 1) which takes you to Suvarnabhumi. Before the pandemic, the mini bus used to cost 50 Baht. However, there are issues with this route.
The mini bus staff will allow only a small bag which you can keep on your lap. If you have a bigger bag, they will ask you to buy an extra ticket for the bag. There is also a wait time for the mini bus. Usually, there is a queue, and you may not get a seat on the first mini bus to depart from Suvarnabhumi.
And once you reach Suvarnabhumi, again you have to wait for the next available bus to Pattaya because most of the time the next one or two scheduled buses are sold out. This route does not save any time, and you end up spending more money compared to the Ekkamai route.
These are my views which are based on my own personal experience. However, I am open to considering your opinion if you feel differently. Please don't hesitate to write a comment or question using the comment form below. I will be grateful and will respond as quickly as possible.
Thank you for taking the time to read this article.