If you are in Singapore as a family, and have a day to spare, then you could choose to spend it exploring Singapore Botanic Gardens. This is perhaps Singapore's best free attraction for family tourists. And it's big. The total garden area is 82 hectares, has five different entrance gates, and there are several individual gardens inside (One hectare has 10,000 square meters.)
If you are going for the first time, choose Tanglin Gate because it sort of looks like the main entry. Once inside, see how much you can cover until you get too tired to walk.
Some of the gardens and other spots inside are Swan Lake, Ginger Garden, Bonsai Garden, Rain Forest, Symphony Lake, and National Orchid Garden (requires entry ticket). There is a lot more to see such as museum & art gallery, learning centers, heritage trees, and sculptures.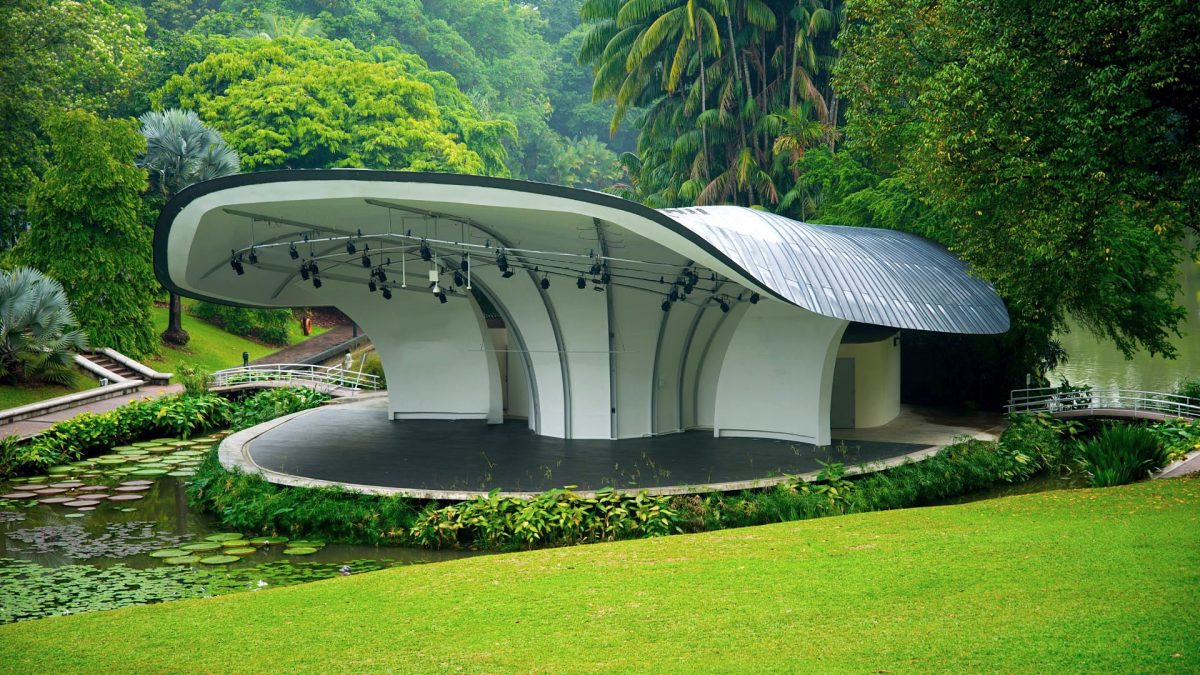 There are restaurants where you can buy a picnic gear, inclusive of a floor mat and a basket of snacks. The area around the Symphony Lake is great to set up a picnic, particularly when a performance is on.
Free Guided Tours
Free guided tours are conducted by volunteers every Saturday except the 5th Saturday of the month. You may get further information on guided tours here: https://www.nparks.gov.sg/sbg/visit-us/guided-tours
National Orchid Garden
This area of the Botanic Gardens requires a separate entry ticket, which is SGD 15 for foreigners above the age of 12. Entry for those under 12 is free. There are over 1000 species and 2000 hybrids of orchids are on display in individual areas such as the tropical Montane Orchidetum, the Sembcorp Cool House, Yuen Peng McNeice Bromeliad Collection, and Tan Hoon Siang Mist House.
Opening Hours
Singapore Botanic Gardens open daily from 5.00am to midnight. However, National Orchid Garden opens from 8.30am to 7.00pm, with the last sale of ticket and entry closing at 6.00pm.
Getting There
Detailed information to reach Singapore Botanic Gardens is available in this official page: https://www.nparks.gov.sg/sbg/visit-us