If you are traveling to Thailand, and landing at Don Mueang Airport in Bangkok, you may have some anxiety about what to expect upon landing, because of the airport being a "low-cost" terminal. One frequent question that many tourists have, is whether they will be able to buy a "Tourist SIM or a Thailand Data SIM at Don Mueang Airport.
Must Read: Don Mueang Airport To Pattaya Using Public Transport
And the answer is "yes." I will keep this article short because there isn't much to write. When you arrive at the airport, you will be moving from visa/immigration to collecting your bags to passing through Customs. When you pass through Customs, you have to come down one level to the ground-floor.
Ground-floor is what you see in the picture above. There are two SIM card shops visible here – DTAC and True Move H, and both sell Tourist SIM cards.
Buy In The City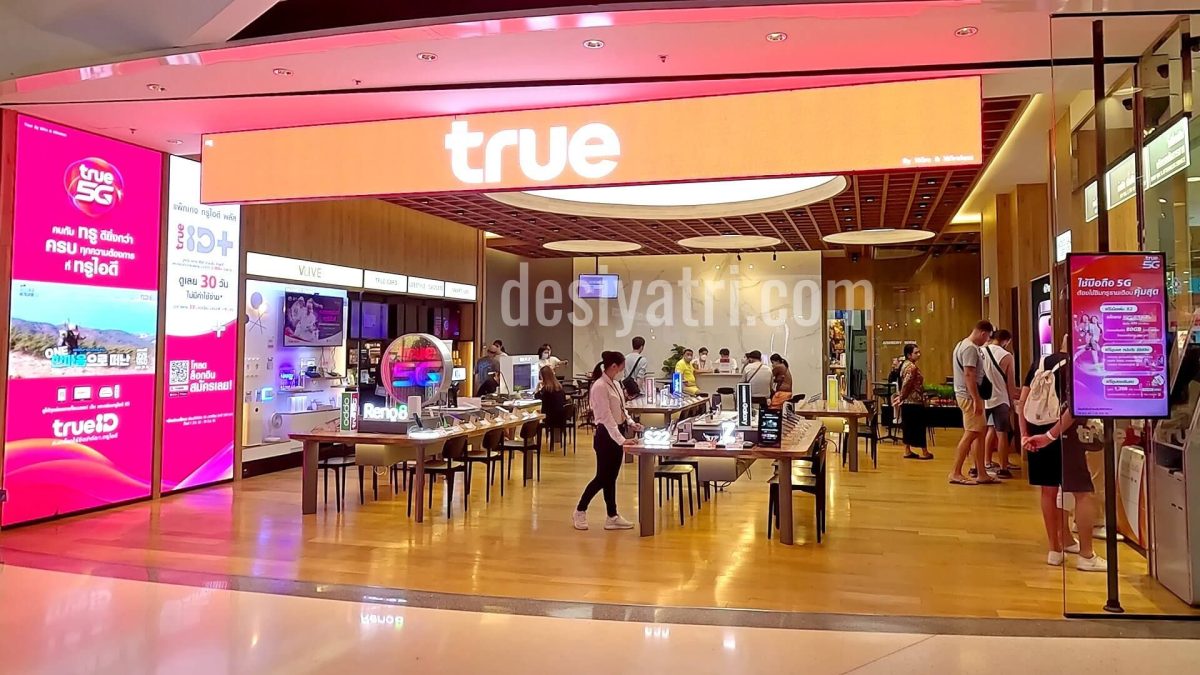 If for some reason, you cannot buy a Tourist SIM at the airport, you can still buy it in the city. Just head to the most popular shopping mall near you and ask the front desk there for the SIM card shops. They will guide you.
Watch my YouTube Video on Infinite Tourist SIM by True Move H here: https://www.youtube.com/watch?v=uMafDVdGn5I
RELATED: